Somah Haaland, a Laguna Pueblo tribe member, serves as a communications coordinator for the Pueblo Action Alliance (PAA). This New Mexico-based activist group promotes "indigenous solutions as means to dismantle and eradicate white supremacy, capitalism, imperialism, hetero-patriarchy, and extractive colonialism." The group's stance on land use policy has drawn criticism from some Republican politicians, as stated on its website.
The PAA operates as a fiscal project of the Southwest Organizing Project (SWOP), a group that has received over $1.5 million since 2020 from funds managed by Arabella Advisors. This for-profit company oversees a vast dark money network associated with left-leaning organizations and causes.
WATCH: SENATOR BLACKBURN HUNTING AFTER EPSTEIN'S FLIGHT LOG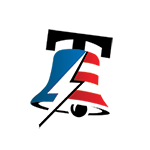 November 20, 2023
In 2022, the Windward Fund, a nonprofit within the Arabella network, donated $150,000 to SWOP. This followed donations of over $136,000 in 2021 and $70,000 in 2020, according to the Windward Fund's tax filings. The New Venture Fund, another nonprofit within the Arabella network, gave SWOP $282,000 and $425,000 in 2021 and 2022, respectively. This followed a donation of over $467,000 in 2020, as per the New Venture Fund's tax filings.
WATCH VIVEK RAMASWAMY TALKING TO FORMER FBI AGENTS ON HIS IOWA CAMPAIGN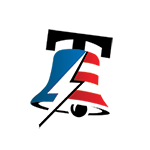 Funds managed by Arabella Advisors have also supported other organizations advocating for a range of left-wing political causes. These include campaigns pushing for oil divestment and less stringent criminal sentencing, according to Influence Watch. The five nonprofits that make up Arabella Advisors' network, including the Windward Fund and the New Venture Fund, are not required to disclose their funding sources. These nonprofits also grant funds to each other in some instances, further obscuring the origins of the money, as reported by the Capital Research Center.
NEW YORK CITY MAYOR ERIC ADAMS' APPROVAL RATINGS HIT RECORD LOW AMID IMMIGRATION CRISIS AND SCANDALS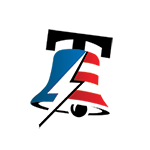 Somah Haaland identifies as a "non-binary" individual and supports a variety of left-wing views, as evidenced by her public posts on X, formerly Twitter. In July 2020, during the racially-charged Black Lives Matter riots in numerous American cities, she wore a shirt reading "all colonizers are bastards" specifically to shop in affluent neighborhoods.
CONGRESSMAN'S FESTIVE TROLL: REP. MIKE COLLINS' CHRISTMAS DISPLAY TAKES AIM AT HUNTER BIDEN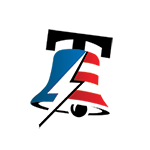 As PAA's fiscal sponsor, SWOP assists the organization with "fiduciary oversight, financial management, and other administrative services" while PAA works towards achieving standalone nonprofit status with the government, according to the National Council of Nonprofits.
MARICOPA COUNTY REPUBLICANS SEEK REMOVAL OF 'FRAUDULENTLY ELECTED' ARIZONA ATTORNEY GENERAL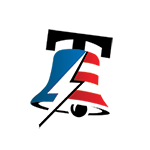 In December 2020, President Joe Biden announced his intention to nominate Deb Haaland for the position of Interior Secretary. This powerful cabinet role provides significant influence over the country's energy policies on public lands. Both SWOP and PAA are strongly opposed to fossil fuel development. Haaland's tenure as Interior Secretary has largely been hostile towards oil and gas activity on public lands and federally-controlled offshore areas.
BIDEN ADMINISTRATION UNVEILS BOLD PLAN TO SEIZE PHARMA PATENTS IN BID TO TACKLE THIS PRESSING ISSUE...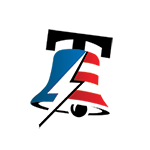 Deb Haaland faced criticism for her agency's June decision regarding the future status of oil and gas leasing activity in New Mexico's Chaco Canyon region. The Department of the Interior (DOI) prohibited any future fuel leasing activity within ten miles of the Chaco Canyon for the next two decades. While Haaland's Laguna Pueblo tribe celebrated this decision, another tribal group opposed it, arguing that it would deprive them of economic opportunities, according to Source NM.
ANTI-SEMITIC, PRO-HAMAS OHIO PROFESSOR FINALLY SUSPENDED, BUT NOT FOR WHAT YOU THINK....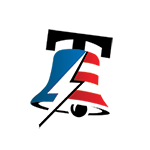 Some observers, like Western Energy Alliance President Kathleen Sgamma, suggested that Deb Haaland had a "conflict of interest" in that decision. This sentiment was echoed by Protect the Public's Trust, a government watchdog group that filed an ethics complaint against her in August.
WATCH: COLORADO SUPREME COURT GRAPPLES WITH FATE OF 2024 GOP FRONTRUNNER TRUMP WITH THIS MOVE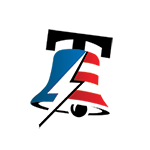 Deb Haaland "was evidently involved" with the PAA before assuming her role at DOI, and she reportedly met with PAA leaders during her tenure, according to a June letter sent by House Natural Resources Committee Chairman Bruce Westerman. Somah Haaland also reportedly participated in a 2022 PAA trip to Capitol Hill to lobby on legislation that would prohibit leasing public lands for oil and gas development, as stated in the same letter.
In September, Haaland's DOI released the most restrictive five-year offshore oil and gas leasing schedule in contemporary American history. Haaland praised the agency's leasing schedule, which drew sharp criticism from energy industry trade groups like the National Oceans Industries Association and the American Petroleum Institute.
Scott Walter, president of the Capital Research Center, told the Daily Caller News Foundation, "It's no surprise Arabella's dark money network pours hundreds of thousands of dollars into the fiscal sponsor of a radical group tied to a sitting cabinet secretary and her daughter, because Arabella seeks power for itself and radical policies for America."
The PAA's website includes a section titled the "New Mexico Venceremos Brigade," highlighting the organization's efforts to encourage people to join Venceremos Brigade trips. The Venceremos Brigade is a group that organizes work trips for Americans to visit communist Cuba. It was established with the help of Cuban officials "for indoctrinating and recruiting American leftists, arranging and coordinating meetings between international terrorists, sponsoring terrorist activities among Puerto Rican Americans, and providing training for terrorists," according to a 1976 report by the Department of Justice.
The PAA's website also prominently references the year 1680, an allusion to the Pueblo revolt against Spanish colonizers that year. The website states "1680 to infinity" and that "the Pueblo revolt never ended."