With nearly 43 percent of the state's vote, Trump holds a commanding lead over GOP candidates Ron DeSantis and Nikki Haley, who trail behind with 16 percent and 15 percent respectively. During his speech, Trump took aim at President Joe Biden, accusing him of being "owned by China" and having a weak foreign policy when it comes to dealing with the Chinese Communist Party.
Referring to the recent Asian-Pacific Economic Cooperation (APEC) summit in San Francisco, Trump criticized Biden, saying, "This week, Crooked Joe was in San Francisco for a summit with China, looking like he had no idea where he was, what was happening, or what he was supposed to do." He then posed a question to the audience, asking, "Every voter needs to ask themselves, who do you want sitting across that table from President Xi, President Putin, and Chairman Kim Jong Un for the next four years? Do you want Crooked Joe Biden, or do you want President Donald J. Trump?"
WATCH: SENATOR BLACKBURN HUNTING AFTER EPSTEIN'S FLIGHT LOG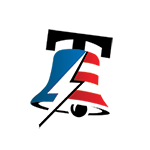 November 20, 2023
Trump continued his attack on Biden, stating, "It's very simple: Crooked Joe is weak on China because Crooked Joe is owned by China. He is corrupt, and he is compromised." He went on to allege that the Biden family had received millions of dollars from a company controlled by the Chinese Communist Party, with Joe Biden personally receiving large deposits of cash. Trump referred to Biden as a "Manchurian candidate" and vowed that the White House would be taken back from his "Crooked hands" on November 5th, 2024.
WATCH VIVEK RAMASWAMY TALKING TO FORMER FBI AGENTS ON HIS IOWA CAMPAIGN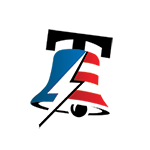 The former president also criticized Biden's plan to resurrect the Trans-Pacific Partnership (TPP), calling it a "disastrous sellout" of American workers. Trump claimed credit for stopping the TPP during his first week in office and declared that under his administration, Biden's plan for TPP Two would be dead on day one. He emphasized his commitment to protecting American farmers and manufacturers, stating, "As president, I traveled all over the world fighting and winning on behalf of Iowa Farmers. I ended the NAFTA disaster, the worst trade deal ever made, and replaced it with the brand-new U.S.M.C.A., the best trade deal ever made."
ELON MUSK TO RUN POLL ON REINSTATING ALEX JONES ON X: GLOBAL TOWN SQUARE OR CONTROVERSIAL MOVE?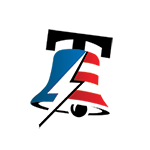 November 20, 2023
Trump highlighted his tough stance on China, stating, "I took on Communist China like no administration in history—bringing hundreds of billions of dollars pouring into our treasury when no other president had gotten even 10 cents from China. I then gave the farmers $28 billion dollars straight out of the tariffs I took in from China, a large part of which came to the great state of Iowa."
GRIDLOCK PERSISTS AS DEMOCRATS AND REPUBLICANS CLASH OVER SOLUTIONS TO ONGOING MIGRANT CRISIS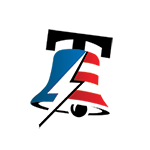 In addition to criticizing Biden, Trump took aim at the "radical left Democrats and their allies in the Fake News Media." He celebrated a recent court victory in Colorado, where his campaign successfully defeated an attempt to disenfranchise millions of voters by getting him thrown off the ballot. Trump claimed that his opponents were trying to "steal this election" and accused them of hating democracy. He asserted that in a free and fair fight against him, Biden did not stand a chance.
CONGRESSMAN'S FESTIVE TROLL: REP. MIKE COLLINS' CHRISTMAS DISPLAY TAKES AIM AT HUNTER BIDEN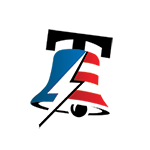 Turning his attention to his own accomplishments while in office, Trump touted his achievements in border security, judicial appointments, and foreign policy. He claimed to have achieved the most secure border in U.S. history, built 561 miles of border wall, and secured 28,000 soldiers from Mexico to assist with border control. Trump also highlighted his appointments of nearly 300 federal judges and three Supreme Court justices, as well as his recognition of Jerusalem as Israel's eternal capital and the signing of the historic Abraham Accords.
FOURTH DEBATE SHOWDOWN: PUNDITS AND MEDIA FIGURES DIVIDED ON GOP PRESIDENTIAL FRONT-RUNNERS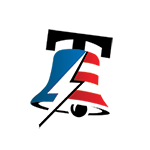 Looking ahead to his potential return to the White House, Trump promised to terminate every open borders policy of the Biden administration, stop the invasion on the southern border, and begin the largest domestic deportation operation in American history. He pledged to restore and expand the Trump Travel Ban on entry from terror-plagued countries and implement strong ideological screening for all immigrants. Trump also vowed to rebuild the economy, deliver tax cuts, regulation cuts, energy price cuts, and interest rate cuts, while protecting Social Security and Medicare for seniors.
MARICOPA COUNTY REPUBLICANS SEEK REMOVAL OF 'FRAUDULENTLY ELECTED' ARIZONA ATTORNEY GENERAL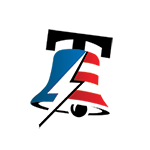 In his closing remarks, Trump called on his supporters to rally behind him in the upcoming caucuses, stating, "If you want to Save America from Crooked Joe, then get every patriot you know, make sure they are registered Republicans, and get them out to vote in their local precinct caucus at 7 PM on Monday, January 15th." He declared that the 2024 election would be the final battle to "demolish the Deep State" and rid the government of warmongers, globalists, Communists, Marxists, and Fascists. Trump concluded by expressing his belief in the rising power of the silent majority and his commitment to putting America first and making America great again.