Following this announcement, Timcast and Benny Media also committed to ad buys on X, with Timcast pledging $250,000 and Benny Media committing $50,000.
Timcast, a free speech enterprise led by Tim Pool, has been a staunch advocate of Musk's vision to preserve X as a platform for free speech and expression. "Timcast is officially joining Seth Dillon and The Babylon Bee in their effort to support X and Musk's efforts. Timcast.com will commit $250,000 towards ad buys on X over the next few months," the company announced.
November 20, 2023
Benny Johnson of Benny Media also expressed his support, stating, "Benny Media is joining Timcast and The Babylon Bee in supporting Free Speech on X. We are committing $50,000 towards ad buys on X over the next few months to promote our long-form video content posted directly to this platform. Long Live Free Speech."
WATCH: SENATOR BLACKBURN HUNTING AFTER EPSTEIN'S FLIGHT LOG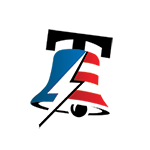 The Babylon Bee's decision to invest in X came after its suspension from the platform for satirizing Dr. Rachel Levine, the trans Assistant Secretary of Health and Human Services. This incident prompted Musk to purchase the platform for $44 billion. However, Musk's acquisition was met with criticism from those who had previously benefited from Twitter's censorship policies, accusing him of being far-right and anti-Semitic.
WATCH VIVEK RAMASWAMY TALKING TO FORMER FBI AGENTS ON HIS IOWA CAMPAIGN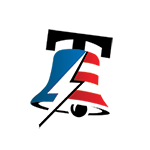 November 20, 2023
"The Babylon Bee has pledged $250,000 towards ads on X," said Ashley St. Clair, quoting Edmund Burke's famous phrase: "The only thing necessary for the triumph of evil is for good men to do nothing."
ELON MUSK TO RUN POLL ON REINSTATING ALEX JONES ON X: GLOBAL TOWN SQUARE OR CONTROVERSIAL MOVE?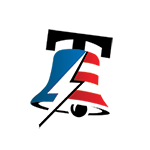 Seth Dillon, co-founder of The Babylon Bee, defended Musk, stating, "They attack Musk because they hate freedom, and they hate freedom because it threatens their power to control the narrative. It really is that simple."
Dillon further added, "As others are pulling their ad spend to punish Musk for the crime of letting free people speak, the Bee is committing to spending more. Today I'm pledging $250,000 toward a new ad campaign on X. It's not a lot compared to the budgets of the anti-speech bullies, but it's something. And hopefully it will be multiplied by others who join us."
NEW YORK CITY MAYOR ERIC ADAMS' APPROVAL RATINGS HIT RECORD LOW AMID IMMIGRATION CRISIS AND SCANDALS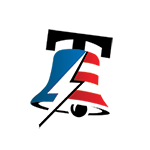 The recent ad boycott was triggered by a Media Matters article accusing Musk of allowing anti-Semitic sentiments on X. An X executive responded to these allegations, stating, "Ads follow the people on X, in this case the Media Matters researcher that was going to actively look for this content—that's how user targeting works. As it relates to the platform itself, control settings are in place there for every user and every brand."
GRIDLOCK PERSISTS AS DEMOCRATS AND REPUBLICANS CLASH OVER SOLUTIONS TO ONGOING MIGRANT CRISIS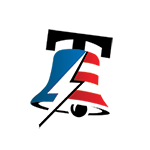 Several companies, including Apple, Bravo (NBCUniversal), IBM, Oracle, and Xfinity (Comcast), announced their intentions to withdraw ads from X following the Media Matters article. In response, Musk threatened to file a "thermonuclear lawsuit" against Media Matters, accusing them of a "fraudulent attack" on X.
CONGRESSMAN'S FESTIVE TROLL: REP. MIKE COLLINS' CHRISTMAS DISPLAY TAKES AIM AT HUNTER BIDEN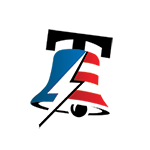 "The split second court opens on Monday, X Corp will be filing a thermonuclear lawsuit against Media Matters and ALL those who colluded in this fraudulent attack on our company," Musk declared.
In a statement, X emphasized its commitment to free speech, stating, "Above everything, including profit, X works to protect the public's right to free speech." The platform accused Media Matters of undertaking an agenda-driven effort to "misinform advertisers about the placement of their posts."