The protest led to the cancellation of several planned events as roads in Sacramento were blocked and convention proceedings interrupted.
The demonstration began with a sit-in at the Safe Credit Union Convention Center, involving several hundred people. The crowd quickly grew to an estimated 2,500, according to CBS's local affiliate. Security measures were heightened, with entrances to the convention center locked down as protesters chanted slogans such as "Cease-fire now."
The protest reached a peak when interviews with Reps. Katie Porter and Adam Schiff, along with technology expert Lexi Reese, were interrupted. All three are contenders for the California Senate seat. Rep. Barbara Lee, who has publicly endorsed a ceasefire, was not significantly heckled during her time on stage.
WATCH: SENATOR BLACKBURN HUNTING AFTER EPSTEIN'S FLIGHT LOG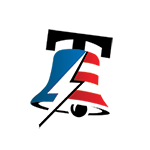 In response to the chaos, officials cancelled some meetings and parties scheduled for later in the day. The Los Angeles Times quoted officials as saying this was done "for the safety and security of our delegates and convention participants."
WATCH VIVEK RAMASWAMY TALKING TO FORMER FBI AGENTS ON HIS IOWA CAMPAIGN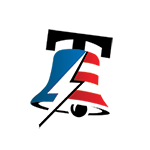 November 20, 2023
Some protesters directed their anger at President Joe Biden, labeling him "Genocide Joe" and accusing him of committing crimes by "bombing hospitals and children."
NEW YORK CITY MAYOR ERIC ADAMS' APPROVAL RATINGS HIT RECORD LOW AMID IMMIGRATION CRISIS AND SCANDALS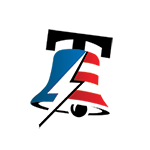 The protest had started blocks away from the convention center, and some attendees expressed frustration that the protesters were able to infiltrate the building without registering. This incident echoed a similar event at the Democratic National Committee headquarters in Washington, DC, where demonstrators clashed with Capitol Police while demanding a ceasefire in the Israeli war against Hamas.
CONGRESSMAN'S FESTIVE TROLL: REP. MIKE COLLINS' CHRISTMAS DISPLAY TAKES AIM AT HUNTER BIDEN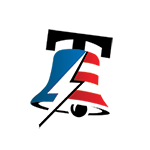 This protest underscores the growing divide within the Democratic party over the war in Israel, which began with a surprise attack by Hamas on October 7. The latest revised figures indicate that at least 1,200 Israelis and an estimated 11,500 Palestinians have been killed.
MARICOPA COUNTY REPUBLICANS SEEK REMOVAL OF 'FRAUDULENTLY ELECTED' ARIZONA ATTORNEY GENERAL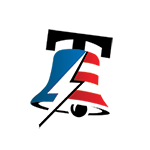 Despite the turmoil in Sacramento, California Democrats were able to proceed with their endorsement process for the Senate. However, no candidate managed to secure the 60% support needed to clinch the endorsement. Lee led with 41.47% support, followed by Schiff with 40.18%, Porter with 16.06%, and Reese with 0.13%.
BIDEN ADMINISTRATION UNVEILS BOLD PLAN TO SEIZE PHARMA PATENTS IN BID TO TACKLE THIS PRESSING ISSUE...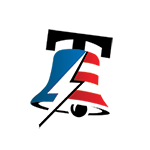 The race for California's Senate seat is expected to be one of the most expensive battles of the 2024 election cycle. The four Democrats are vying for the seat formerly held by Sen. Diane Feinstein, who passed away in September. The seat is currently occupied by Laphonza Butler, who has indicated she will not run for re-election.
ANTI-SEMITIC, PRO-HAMAS OHIO PROFESSOR FINALLY SUSPENDED, BUT NOT FOR WHAT YOU THINK....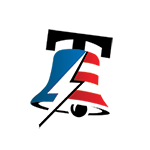 Under California's electoral system, the top two vote-getters in the primary advance to the general election, regardless of party affiliation. This was the case in 2016, when then-attorney general Kamala Harris ran against then-Rep. Loretta Sanchez.
In the 2024 cycle, Democrats will need to defend 23 Senate seats, compared to the 11 that Republicans must protect. Democrats currently hold a slim 51 to 49 seat majority in the Senate.