This action, long overdue, aims to shed light on the events of that day. As Speaker Johnson stated, "The American people deserve to see the full picture."
The newly released footage only serves to confirm what many Americans already suspected - that the limited video clips recycled by the media painted a distorted and false picture of what truly transpired. It is increasingly evident that the J6 incident was not solely an insurrection, but rather a protest that was escalated into a riot through police incitement and establishment spin.
November 20, 2023
What is even more concerning is the number of individuals currently imprisoned as a result of this spin. Many individuals who were peacefully assembling in the corridors of the Capitol building, and who would later be labeled as "insurrectionists," were actually invited inside by Capitol Police, as shown in the latest footage. This raises serious questions about the narrative that has been propagated.
WATCH: SENATOR BLACKBURN HUNTING AFTER EPSTEIN'S FLIGHT LOG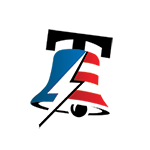 Furthermore, the new video clips reveal Capitol Police firing rubber bullets, tear gas grenades, and stun grenades into crowds of peaceful protesters before any attempt was made to enter the Capitol building. These actions may have triggered the subsequent violence, which was then captured and repeatedly played on major news networks as supposed evidence of an insurrection.
WATCH VIVEK RAMASWAMY TALKING TO FORMER FBI AGENTS ON HIS IOWA CAMPAIGN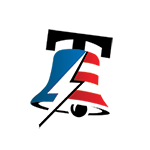 November 20, 2023
It is worth noting that if similar tactics had been employed to incite riots during the Black Lives Matter protests or pro-Palestinian demonstrations, the media coverage would undoubtedly be relentless.
NEW YORK CITY MAYOR ERIC ADAMS' APPROVAL RATINGS HIT RECORD LOW AMID IMMIGRATION CRISIS AND SCANDALS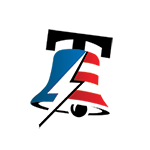 These revelations only serve to underscore why the J6 footage was withheld from the public for so long. By keeping the evidence under lock and key, it becomes all too easy to control the narrative and manipulate public perception.
Speaker Johnson's decision to release this extensive footage is a step towards rectifying the distorted portrayal of the events of J6. It is crucial that the American people have access to the full truth, free from manipulation and spin. Only then can a comprehensive understanding of that day be achieved.