This comes in response to a story published by the left-leaning organization, which Musk alleges was an attempt to undermine freedom of speech and mislead advertisers.
In a statement posted on X, Musk declared, "The split second court opens on Monday, X Corp will be filing a thermonuclear lawsuit against Media Matters and ALL those who colluded in this fraudulent attack on our company." The statement was accompanied by a document titled, "Stand with X to protect free speech."
November 19, 2023
The document elaborates on the allegations, stating, "This week, Media Matters for America posted a story that completely misrepresented the real user experience on X, in another attempt to undermine freedom of speech and mislead advertisers."
WATCH: SENATOR RUBIO WANTED THIS ON CAMERA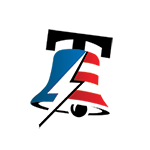 This legal dispute with the left-leaning nonprofit organization follows a previous conflict between Musk and the Anti-Defamation League in September. At that time, Musk considered filing a defamation lawsuit against the group. Since then, however, Musk and the ADL have had positive interactions.
WATCH: A PATRIOT COMES TO PROTEST AND PRO-PALESTINIANS ARE TRYING TO STEAL HIS AMERICAN FLAG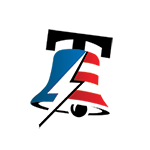 November 19, 2023
The document further emphasizes X Corp's commitment to free speech, stating, "Above everything, including profit, X works to protect the public's right to free speech. But for speech to be truly free, we must also have the freedom to see or hear things that some people may consider objectionable. We believe that everyone has the right to make up their own minds about what to read, watch or listen to –because that's the power of freedom of speech."
READ THE LETTER: HARVARD BILLIONAIRE ALUM SAYS SCHOOL HAS 'LOST ITS WAY' AND SHOULD NOT GIVE IN TO 'RADICAL LEFT-WING' FACULTY MEMBERS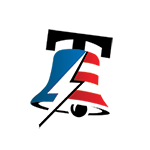 The document accuses Media Matters and other similar groups of attempting to undermine freedom of expression on the X platform due to perceived threats to their ideological narratives and financial supporters. It alleges that these groups are using their influence to attack X's revenue streams by deceiving advertisers.
WATCH: CITY OF LOS ANGELES TERMINATED 22 YEAR VETERAN FIREFIGHTER PARAMEDIC OVER HIS CONTROVERSIAL STANCE (VIDEO)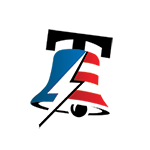 The document also discusses the supposed research conducted by Media Matters: "To manipulate the public and advertisers, Media Matters created an alternate account and curated the posts and advertising appearing on the account's timeline to misinform advertisers about the placement of their posts. These contrived experiences could be applied to any platform."
THIS UNLIKLEY BUNCH ARE ON TIME MAGZINE'S 2023 PERSON OF THE YEAR LIST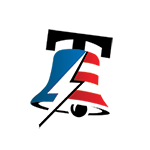 Media Matters, founded by David Brock, is known for its left-leaning stance. In a 2004 interview with the New York Times, Brock stated that he created Media Matters to counteract what he perceived as a rightward shift in the media.
Recent articles posted by Media Matters include titles such as "Here are the companies pulling ads from X," and "X is placing ads for Amazon, NBA Mexico, NBCUniversal, and others next to content with white nationalist hashtags."
SEE GOVERNOR KRISTI NOEM CALL OUT CONGRESS OVER THESE BOLD MOVES BY CHINA ON U.S. SOIL (VIDEO)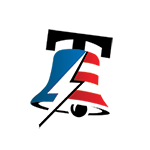 Despite these allegations, the document from X Corp pledges to protect the public's right to free expression, even at the cost of company profits. It warns of the dangers of suppressing free speech, stating, "As we've seen in some parts of the world, when free expression is taken away, it is very dangerous and hard to get back – that's why the people who came before us fought so hard to protect."
The document concludes with a call to action: "Stand with X to protect free speech."