The ancient city, located in the West Bank, took to social media and official spokespersons to announce the removal of decorations that had been installed in previous years.
According to the Jerusalem Post, the Bethlehem Municipality crews declared on Facebook, "Bethlehem Municipality crews announced the dismantling of Christmas decorations installed several years ago in the city's neighborhoods and removing all festive appearances in honor of the martyrs and in solidarity with our people in Gaza."
A city spokesperson, speaking to the Telegraph, acknowledged the campaign to remove Christmas decorations, stating, "The reason is the general situation in Palestine; people are not really into any celebration, they are sad, angry and upset; our people in Gaza are being massacred and killed in cold blood. Therefore, it is not appropriate at all to have such festivities while there is a massacre happening in Gaza and attacks in the West Bank."
WATCH: SENATOR BLACKBURN HUNTING AFTER EPSTEIN'S FLIGHT LOG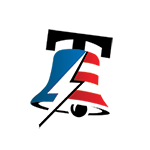 November 18, 2023
Despite the significance of Bethlehem to Christians and its popularity as a religious tourism destination during the Advent season, the city is predominantly Muslim.
WATCH VIVEK RAMASWAMY TALKING TO FORMER FBI AGENTS ON HIS IOWA CAMPAIGN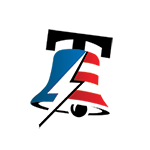 The Christian population in Bethlehem has been steadily declining since the mid-20th century. In 1950, Christians accounted for over 80% of the local population, but now make up only around 10% in a region dominated by Muslims.
Persecution and religious harassment have led many Christians to flee the area, contributing to the collapsing demographic of Christian communities in the West Bank. Additionally, low birth rates among Christian communities in Bethlehem have further contributed to the declining Christian population.
According to Israel's Central Bureau of Statistics, approximately 185,000 Christians reside in Israel, making up just under 2% of the population.