The 29-year-old Utah resident faced seven charges, including Obstruction of an Official Proceeding, Civil Disorder, and Entering and Remaining in a Restricted Building or Grounds, according to the Department of Justice.
U.S. District Judge Royce C. Lamberth ordered Sullivan to be held in custody until his sentencing, as reported by NBC. Sullivan, who identifies as a journalist, recorded one of the most notorious videos from the Capitol riot, which depicted the fatal shooting of military veteran Ashli Babbitt. He later sold the rights to several of his videos to media outlets, earning tens of thousands of dollars.
During his court testimony, Sullivan claimed he was at the Capitol solely to document the event. However, his assertion was dismissed by the court after prosecutors presented video evidence of Sullivan actively encouraging violence. "I was only observing," Sullivan stated during his trial. "I followed the crowd. I'm there to document."
WATCH: SENATOR BLACKBURN HUNTING AFTER EPSTEIN'S FLIGHT LOG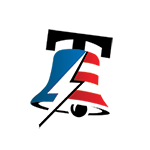 Prosecutors countered Sullivan's testimony by playing multiple videos showing him inciting the mob. In one video, Sullivan is heard saying, "I'm gonna side with anyone who is ready to rip this sh-t down." In another, he admits, "I brought my megaphone to instigate sh-t."
WATCH VIVEK RAMASWAMY TALKING TO FORMER FBI AGENTS ON HIS IOWA CAMPAIGN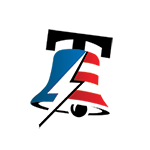 November 17, 2023
NBC News reports that prosecutors painted Sullivan as an "antiestablishment" activist with the intent to "burn it all down" during the January 6 Capitol Riot. This conviction marks a significant development in the ongoing investigation into the events of January 6. Further updates will follow as the story unfolds.