The department had sent samples to the Centers for Disease Control and Prevention (CDC) for confirmation, as reported by KSAZ-TV. However, the results returned negative, according to the same outlet.
KPHO-TV also reported, "The Arizona Department of Health Services confirmed on Wednesday that a person feared to have a brain-eating amoeba in Mohave County doesn't have it." The state agency has been collaborating with Mohave County officials on the case, but no details about the patient's identity or hometown have been disclosed.
October 30, 2023
The CDC states that infections from the Naegleria fowleri amoeba are extremely rare but almost always fatal, with a death rate of "over 97 percent." The agency's website reveals, "Only four people have survived out of 157 known infected individuals in the United States from 1962 to 2022."
WATCH: SENATOR BLACKBURN HUNTING AFTER EPSTEIN'S FLIGHT LOG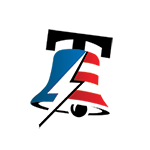 The CDC explains that most people get infected by getting water up their nose. "The amoeba then travels up the nose to the brain, where it destroys the brain tissue and causes a devastating infection called primary amebic meningoencephalitis (PAM). PAM is almost always fatal."
WATCH VIVEK RAMASWAMY TALKING TO FORMER FBI AGENTS ON HIS IOWA CAMPAIGN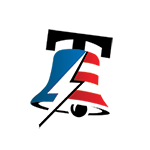 In 2022, a Nevada boy who had gone swimming in the Kingman Wash area at Arizona's Lake Mead became infected with the amoeba, according to the ADHS. The CDC advises that "Naegleria fowleri occurs naturally in freshwater bodies, such as lakes, rivers, and hot springs, and in soil." The agency warns that although the risk is low, people should always assume there is a risk for infection whenever entering warm fresh water.
ELON MUSK TO RUN POLL ON REINSTATING ALEX JONES ON X: GLOBAL TOWN SQUARE OR CONTROVERSIAL MOVE?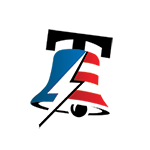 The CDC also reported that the organism can occasionally be found in poorly maintained swimming pools, splash pads, or aquatic recreational sites like surf parks if they don't have enough chlorine. The ADHS has advised recreational swimmers to take precautions when playing around warm bodies of fresh water.
NEW YORK CITY MAYOR ERIC ADAMS' APPROVAL RATINGS HIT RECORD LOW AMID IMMIGRATION CRISIS AND SCANDALS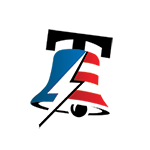 The CDC lists symptoms of the infection as headache, nausea or vomiting, a sudden onset of fever or a stiff neck, "particularly if they have been in warm fresh water recently." Immediate medical attention is advised for anyone who thinks they have these symptoms.