Federal agents raided Moorefield's residence in Arnold, Maryland, just outside Washington, DC, on September 6. The agents reportedly discovered battery jumper cables and five pit bulls, along with weighted collars, heavy metal chains, and breeding equipment. Bloodstains indicative of dog fights were also found.
The Post Millennial obtained a criminal complaint from the DOJ, which revealed that Moorefield, 62, referred to his dogfighting operation as "Geehad Kennels." He is charged with owning, training, or transporting animals for participation in an animal fighting venture. Mario Flythe, 49, from Glen Burnie, Maryland, is also implicated in the operation, which he named "Razor Sharp Kennels."
WATCH: MORE VIOLENT PROTESTORS IN NYC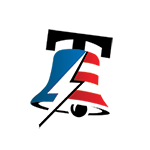 The DOJ stated that during the raid, electrical equipment and jumper cables "consistent with devices used to execute dogs" were found in Moorefield's home. Other items found included veterinary steroids, training schedules, a blood-stained carpet, and a weighted dog vest bearing the name 'Geehad Kennels.'
COP28 NEWS: BIDEN AIMS TO SLASH 'SUPER POLLUTANT' EMISSIONS AND LEAD GLOBAL CLIMATE ACTION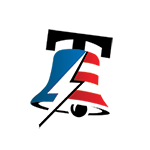 The complaint alleges that the two men used an encrypted messaging application to converse with individuals across the country about dogfighting and strategies to keep it concealed. Investigators claim that the pair "shared messages on how to train dogs for illegal dogfighting, exchanged videos about dogfighting, and arranged and coordinated dogfights. Moorefield and Flythe also discussed betting on dogfighting, discussed dogs that died as a result of dogfighting, and circulated media reports about dogfighters who had been caught by law enforcement."
WATCH: SEN JOSH HAWLEY ADDRESSING BIDEN ADMIN CONSTANTLY VIOLATING FREEDOM OF SPEECH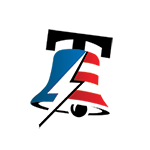 October 04, 2023
If convicted, Moorefield and Flythe could face up to five years in prison. The investigation was assisted by the FBI, the United States Department of Agriculture-Office of the Inspector General, the Defense Criminal Investigative Service, the US Marshals Service, the Anne Arundel County Police Department, Anne Arundel County Animal Control, and the United States Attorney's Office for the Eastern District of Virginia.
GREG GUTFELD DEFENDS ELON MUSK AND UNLEASHES A BOLD MESSAGE ON FREE SPEECH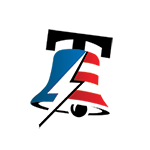 Task and Purpose reports that Moorefield's role as the Deputy Chief Information Officer for Command, Control, and Communications at the Pentagon was to "provide strategic direction, policy guidance, and oversight to enable the Department to effectively define, prioritize, acquire, govern, manage, and implement C3 capabilities in support of DoD operations" for the Office of the Secretary of Defense. The Pentagon's website now lists a different person in an "acting" role.
NORTH KOREA ISSUES WARNING: ANY INTERFERENCE WITH MILITARY SPY SATELLITE WILL BE AUTOMATIC DECLARATION OF WAR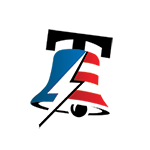 Moorefield's biography appears to have been removed from Pentagon websites, but a cached version reveals that he attended college in Ohio and was hired in a civil service role at Wright Patterson Air Force Base in 1989. He worked there for 19 years in research and development and acquisitions before moving on to a series of information technology positions that led to his Pentagon role.