The documents also suggest that he may have written fraudulent checks to pay for prostitutes.
The Daily Mail, after reviewing Suspicious Activity Reports (SARs), reported that investigators had discovered payments from Hunter to the alleged prostitution ring. It was also revealed that his accounts were under surveillance prior to the 2020 presidential election.
The investigators identified $7 million in questionable transactions and 25 individuals linked to the sex ring, including Hunter Biden. This information was obtained from a document filed with the Department of Treasury by Wells Fargo.
Furthermore, the recipients of the funds included a Chinese company and women holding Russian passports. Investigators have alleged that checks were masked as payments for medical services to hide the payments to prostitutes from Hunter's business accounts.
WATCH: MORE VIOLENT PROTESTORS IN NYC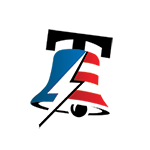 October 04, 2023
The checks were reportedly directed to Ekaterina Moreva, a suspected Ukrainian madam based in New York. Moreva's website offers a "girlfriend experience" with women as young as 20, according to the report.
WATCH: SEN JOSH HAWLEY ADDRESSING BIDEN ADMIN CONSTANTLY VIOLATING FREEDOM OF SPEECH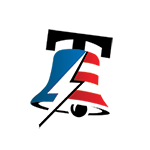 Hunter is said to have had text conversations with Moreva, who directed him to her website. Images and videos from Hunter's notorious laptop suggest that he hired women and then transported them across state lines to spend the night with him, potentially constituting a federal offense.
GREG GUTFELD DEFENDS ELON MUSK AND UNLEASHES A BOLD MESSAGE ON FREE SPEECH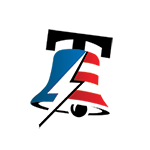 SARs tracked $1,162,732 sent to Hunter's company, Owasco, from Rob Walker, a former Clinton administration official who is also a business partner and family friend of Hunter Biden.
According to Wells Fargo bank investigators, between February and November 2017, Hunter withdrew approximately $105,000 in cash from Owasco and over $260,000 from his personal accounts across nine states and Monaco. The SAR stated, "These cash withdrawals were conducted during a time period during which Biden publicly admits to heavy usage of drugs and prostitutes."
FORMER MEMPHIS POLICE OFFICER CHARGED IN TYRE NICHOLS' DEATH HAD TROUBLING PAST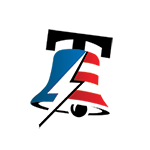 One of the transfers was sent to a woman linked to the sex trafficking ring. A SAR filed by JPMorgan Chase flagged Moreva after she received tens of thousands of dollars from Biden's company. According to the document, "Wells Fargo's financial crimes investigations conducted a continued review of customer Robert Hunter Biden as well as several related customers for funds derived from unknown sources, the unusual movement of funds, and unusually high volumes of cash transactions that appeared related to prostitution and or drugs."
HOUSE GOP CHALLENGES HUNTER BIDEN'S DEFENSE, AFFIRMS SUBPOENA POWER IN ONGOING IMPEACHMENT INQUIRY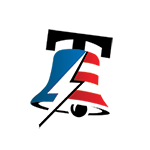 The investigators subsequently traced payments to suspected members of the sex trafficking ring back to a Hong Kong-based company.
James Comer, the Republican House Oversight Committee Chairman, had previously announced his investigation into Hunter's alleged links with sex trafficking rings. Additionally, former IRS whistleblower Joseph Ziegler alleged that Hunter attempted to deduct payments to prostitutes on his tax returns.
The outlet had previously reported that documents, texts, and video revealed that the President's son spent $30,000 on escorts in just five months.