Chaney, who identifies as a size 6X and uses she/her pronouns, initiated an online petition earlier this year, calling for airlines to make significant changes to better cater to larger passengers.
Chaney stated, "The FAA must require all airlines to implement a clear customer-of-size policy that prioritizes the comfort and well-being of all passengers. This policy should include clear guidelines on accommodating larger passengers, such as providing larger seats, seat belt extenders, and alternative seating arrangements."
Rather than focusing on personal weight management, Chaney has been advocating for the rights of plus-size passengers, suggesting that airlines should provide them with additional seating at no extra cost. "All plus-size passengers should be provided with an extra free seat, or even two or three seats depending on their size, to accommodate their needs and ensure their comfort during the flight," she said.
WATCH: MORE VIOLENT PROTESTORS IN NYC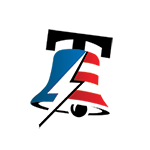 October 03, 2023
Chaney's advocacy has now extended to the hospitality industry, where she is calling for larger hotel hallways, more spacious elevators, stronger beds, sturdy chairs, custom toilet seats, and handheld shower heads to better accommodate obese guests.
COP28 NEWS: BIDEN AIMS TO SLASH 'SUPER POLLUTANT' EMISSIONS AND LEAD GLOBAL CLIMATE ACTION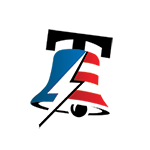 According to The Daily Mail, Chaney has stated that her goal is to make the travel industry more accepting and accommodating for all. She has outlined specific demands for hotels worldwide, including more spacious elevators and hallways to facilitate the movement of larger individuals and those using mobility devices.
WATCH: SEN JOSH HAWLEY ADDRESSING BIDEN ADMIN CONSTANTLY VIOLATING FREEDOM OF SPEECH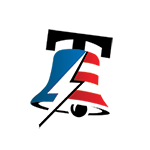 October 03, 2023
Chaney also expressed the need for hotels to raise their toilet seats and equip each room with handheld shower heads to ensure that larger-bodied people can use the facilities with ease. She has requested handrails on pools, sturdy chairs, stronger beds, and size-inclusive bathrobes up to a size 6 XL. Additionally, she has called for plus-size friendly towels for guests.
Despite facing criticism, Chaney continues to voice her concerns about the challenges she faces as a 'super plus size' traveler, months after launching her petition demanding free airplane seats.