The final vote count was 216 in favor of the motion to vacate, with 210 opposed. Despite losing his position as Speaker, McCarthy will continue to serve as a representative.
The House is now faced with the task of determining who, if anyone, has the necessary support to assume the role of Speaker. Earlier in the day, Rep. Matt Gaetz of Florida reiterated his motion to vacate. In response, Rep. Tom Cole of Oklahoma proposed a motion to table Gaetz's motion. The ensuing 15-minute vote saw 208 Republicans supporting McCarthy's leadership, with 11 opposed. All Democrats voted in favor of the motion to vacate.
The final vote was taken after an hour-long debate between those in favor of and opposed to McCarthy's removal. Gaetz was able to initiate the proceedings independently due to the inclusion of the Jeffersonian Motion in the agreement made when McCarthy accepted the Speakership in January. This provision allowed a single individual to introduce a motion to remove McCarthy if he reneged on his word or policy agenda.
WATCH: HOW TO COMBAT FOOD ADDICTION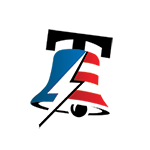 McCarthy has faced criticism from within his own party in recent months over decisions such as the allocation of funds to Ukraine. He also drew the ire of Gaetz and his allies for collaborating with Democrats to pass a 45-day stopgap resolution to keep the government operational, despite the absence of a properly passed continuing resolution.
HOUSE REPUBLICANS PASS BILL TO HALT FEDERAL FUNDING FOR HOUSING ILLEGAL IMMIGRANTS ON FEDERAL LANDS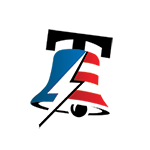 October 03, 2023
In response to suggestions that removing the Speaker would plunge the House into chaos, Gaetz retorted, "You don't know chaos until you've seen where this Congress and this uniparty is bringing us."
GAINING MOMENTUM: NIKKI HALEY RESPONDS TO POLITICAL ATTACKS AND ADDRESSES HARSH CRITICISM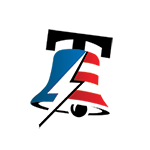 However, not all Republicans agreed with Gaetz. Representatives Marjorie Taylor Greene and Thomas Massie expressed their support for McCarthy.
Greene stated, "I agree with you we need serious change, but there is no plan and no one capable even stepping up. Last time freedom caucus threw out a Speaker, we ended up with Paul Ryan who did not support President Trump's agenda. Nothing can truly change until Trump is back in the WH."
Before the vote, McCarthy conceded that it was "likely" he would be removed, acknowledging that if all Democrats voted against him, they would only need five Republican votes.