The conversation took a controversial turn when Rogan expressed his views on women's expectations in relationships, which he admitted were "sexist."
During the discussion, Rogan and O'Malley criticized the role of social media platforms, such as Instagram, in devaluing the dating experience. Rogan further elaborated on the challenges women face in finding a stable partner. "To be sexist and to talk in sexist terms, women, they go to a man as a provider. She's going to want a guy who can keep it together," Rogan stated.
He continued, "You're gonna want a guy you're gonna have children. You're gonna want a guy who's going to keep it together, financially stable, be disciplined, do all the things that he's going to do, not fall apart, not become a drug addict, not do something f***ing stupid like lose his job and not give up because of that and then everybody gets on welfare. You have to count on someone unless you want to work yourself. There's like this evolutionary aspect."
WATCH: MORE VIOLENT PROTESTORS IN NYC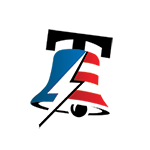 Rogan contrasted this with men's expectations in relationships, asserting that men do not care about whether a woman can provide for him. "No one cares. Are you nice? Are you cool? Are you fun to be with? Do I enjoy spending time with you? Then, who cares? But a woman like Taylor Swift is not going to marry a bartender. B*tch, get the f*** out of here. I sell out stadiums, what do you do? You make drinks?" Rogan joked.
COP28 NEWS: BIDEN AIMS TO SLASH 'SUPER POLLUTANT' EMISSIONS AND LEAD GLOBAL CLIMATE ACTION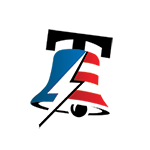 October 03, 2023
Earlier in the conversation, Rogan referred to Instagram as an "infidelity accelerating machine," a term he agreed with, based on the provocative posts of some women. "You know they're getting bombed on the DMs constantly, and if something goes wrong in the marriage, they have so many options. Pro-athletes are DM'ing them, who knows?" Rogan commented.
WATCH: SEN JOSH HAWLEY ADDRESSING BIDEN ADMIN CONSTANTLY VIOLATING FREEDOM OF SPEECH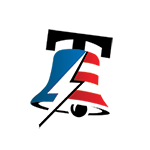 In a separate interview with Fox News Digital, University of Virginia professor and sociologist Brad Wilcox urged men to be "more intentional" about their relationships to be a good prospect for women.
"One of the things that I encounter here at the University of Virginia, is that a lot of young women feel like they don't have good prospects for dating, that there aren't guys out there who are worthy of marriage, or worthy of investing in a serious relationship. And so I think encouraging men to take high school, take college, take their early jobs more seriously, and to become more intentional about their relationships as well, would be part of the answer here," Wilcox said.