The lawsuit, initiated by Attorney General Letitia James, is being presided over by Judge Arthur Engoron, who serves as the sole decision-maker in the absence of a jury.
Trump highlighted a statement made by Judge Engoron, suggesting that a significant portion of the case may no longer be relevant due to the statute of limitations. "The last five minutes was outstanding," Trump declared, "because the judge essentially conceded that the statute of limitations that we won at the Court of Appeals is in effect. Therefore about 80% of the case is over."
October 03, 2023
He further expressed his dissatisfaction with the lack of a jury, a situation he deemed unusual and unfair. However, he found solace in the judge's final statement. "But the judge's last statement is very fair. And if I read it right, I'll let one of the lawyer's speak to it. But the way I interpret that, and the way everyone else in the room seems to interpret that is that the statute of limitations is a very real thing in this country. And that would be about 80% would be over," Trump stated.
WATCH: MORE VIOLENT PROTESTORS IN NYC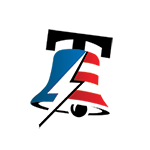 This interpretation was supported by Trump's legal counsel. The former president was referring to a previous ruling from an appeals court, which, according to NTD, "set the statute of limitations to transactions completed after Feb. 6, 2016, and claims accrued after July 13, 2014." This ruling led to the dismissal of Ivanka Trump as a defendant, as she ceased working for the Trump Organization in 2016.
COP28 NEWS: BIDEN AIMS TO SLASH 'SUPER POLLUTANT' EMISSIONS AND LEAD GLOBAL CLIMATE ACTION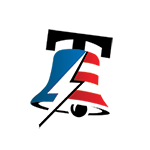 The prosecution, however, argued that subsequent financial statements referencing those from within the specified time period effectively extended the statute of limitations. Donald Bender, an accountant for The Trump Organization, was called to testify. He discussed a 2011 letter, but Judge Engoron stated that the prosecutors would need to link this letter to something within the actual statute of limitations for it to hold relevance in court.
WATCH: SEN JOSH HAWLEY ADDRESSING BIDEN ADMIN CONSTANTLY VIOLATING FREEDOM OF SPEECH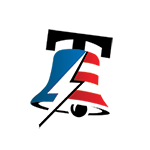 Bender's testimony is set to continue on the second day of the trial. However, Trump's comments to the press, supported by his attorney, suggest that they believe Judge Engoron's statement about the statute of limitations implies that much of the prosecution's case will fall outside the relevant time frame.
Trump has consistently maintained that the entire case against him is essentially a form of election interference.