The incident prompted a DC alert, indicating that three black males were on the loose. The white Honda involved in the carjacking has since been recovered. Fortunately, Cuellar is safe, as confirmed by Laura Barron-Lopez, a White House correspondent for Newshour.
Fox News reported that House Democratic Caucus Chair Pete Aguilar, D-Calif., was present at the scene, providing support to Cuellar as Capitol Police processed the area and took a statement from the Congressman.
WATCH: MORE VIOLENT PROTESTORS IN NYC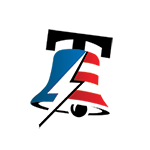 This incident comes in the wake of DC Mayor Muriel Bowser's implementation of emergency crime laws in July, aimed at addressing the rising criminal activity in the city. The previous fiscal year saw nearly 2,000 adults facing felony charges in DC courts.
Among this group, 701 individuals were granted pre-trial release, with an additional 374 being subsequently released at various points, according to a local NBC affiliate.