The Grand County Sheriff's Office has confirmed that Larsen was the pilot of the aircraft.
According to an email from North Dakota State Senate Majority Leader David Hogue, Larsen and his family were visiting relatives in Scottsdale and were on their way back home when the accident occurred. They had made a stop in Utah to refuel. Hogue expressed his condolences to the Larsen family and urged everyone to hold their own families close during this difficult time.
Larsen had a distinguished career, serving in the North Dakota Army National Guard for nearly thirty years. North Dakota Governor Doug Burgum's office released a statement highlighting Larsen's commitment to his various roles, including father, husband, coach, entrepreneur, businessman, state senator, and lieutenant colonel in the National Guard. Governor Burgum, who is currently running in the GOP presidential primary, praised Larsen's unwavering sense of honor and duty, both as a legislator and through his military service.
WATCH: MORE VIOLENT PROTESTORS IN NYC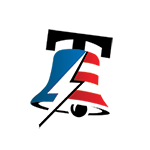 Major General Alan Dohrmann, the Adjutant General of the North Dakota National Guard, described Larsen as a true patriot who dedicated his life to serving others, both in and out of uniform.
October 03, 2023
In a YouTube interview last year, Larsen expressed his gratitude for the opportunity to serve in office, highlighting his passion for advocating for individual rights and the freedoms he had defended during his military service.
COP28 NEWS: BIDEN AIMS TO SLASH 'SUPER POLLUTANT' EMISSIONS AND LEAD GLOBAL CLIMATE ACTION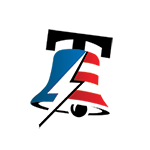 The loss of Senator Doug Larsen, his wife Amy, and their two children is a devastating tragedy. Their contributions to their community and their commitment to public service will be remembered and honored. Our thoughts and prayers go out to their extended family and loved ones during this difficult time.