The incident, which has been labeled as an act of insurrection, was captured on camera in the Cannon building. This occurred after the Democratic party's unsuccessful attempt to adjourn the House of Representatives hours before a looming government shutdown on Saturday evening.
Breitbart News reported that Rep. Bowman allegedly removed two signs that indicated a door on the second floor of the Cannon House Office Building was for emergency use only. Following this, he reportedly pulled the fire alarm, leading to a comprehensive response from law enforcement and emergency services, resulting in the evacuation of the building.
WATCH: MORE VIOLENT PROTESTORS IN NYC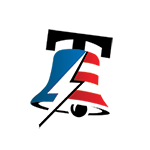 October 03, 2023
Photographs of the scene were provided to Breitbart News by multiple sources familiar with the ongoing investigation. The images depict an emergency exit door with two large red signs stating, "EMERGENCY EXIT ONLY—PUSH UNTIL ALARM SOUNDS (3 SECONDS) DOOR WILL UNLOCK IN 30 SECONDS." Another sign on a stand in front of the door also indicated that it was an emergency exit only.
COP28 NEWS: BIDEN AIMS TO SLASH 'SUPER POLLUTANT' EMISSIONS AND LEAD GLOBAL CLIMATE ACTION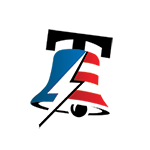 In response to the incident, Bowman issued a statement on Saturday, "Today, as I was rushing to make a vote, I came to a door that is usually open for votes but today would not open. I am embarrassed to admit that I activated the fire alarm, mistakenly thinking it would open the door. I regret this and sincerely apologize for any confusion this caused."
WATCH: SEN JOSH HAWLEY ADDRESSING BIDEN ADMIN CONSTANTLY VIOLATING FREEDOM OF SPEECH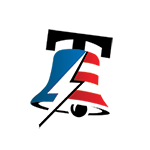 He further clarified, "This was not me, in any way, trying to delay any vote. It was the exact opposite — I was trying urgently to get to a vote, which I ultimately did and joined my colleagues in a bipartisan effort to keep our government open. I also met after the vote with the Sergeant at Arms and the Capitol Police, at their request, and explained what had happened."
GREG GUTFELD DEFENDS ELON MUSK AND UNLEASHES A BOLD MESSAGE ON FREE SPEECH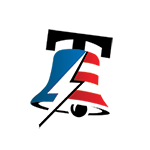 Despite his explanation, Bowman faced criticism for his actions. When asked about the incident on Monday, he responded, "I don't know why this has gotten so much attention. I was literally just in a rush to go vote, man! That's all it was!"
NORTH KOREA ISSUES WARNING: ANY INTERFERENCE WITH MILITARY SPY SATELLITE WILL BE AUTOMATIC DECLARATION OF WAR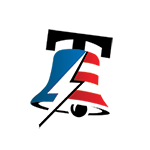 Republican lawmakers are now calling for Bowman's expulsion and arrest. Representative Malliotakis questioned on Fox News Monday morning, "Why has he not yet been arrested?"
The incident has sparked a debate about accountability and the rule of law within the halls of Congress, with many waiting to see what consequences, if any, Bowman will face for his actions.