Kruger, who had a history of downplaying violent crime in the city, often mocked those who expressed concerns about the rising number of homicides in Philadelphia.
In one of his past posts, Kruger sarcastically referred to Philadelphia as a "lawless land of liberals" where shootings were supposedly decreasing. He also dismissed claims that the risk of getting shot and killed in the city was higher than dying from COVID-19, stating that four times as many people had died from the virus compared to gun violence.
October 03, 2023
The 39-year-old Kruger was shot seven times at his residence on Watkins Street around 1:30 am on Monday, according to reports from 6 ABC. As of now, no arrests have been made in connection with the shooting.
WATCH: MORE VIOLENT PROTESTORS IN NYC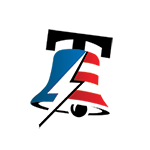 October 03, 2023
Kruger was known for his openly far-left views and his strong opposition to any political perspectives that did not align with his own. In a video he posted on X in August, he went on a rant against "straight people," urging them to be more considerate and accommodating to their LGBTQ+ neighbors. He expressed frustration with the rights granted to heterosexual couples, claiming that they should have never been allowed to marry.