This new system eliminates the practice of setting a defendant's cash bail amount based on the severity of the crime they are accused of committing.
According to Fox News, critics of the previous policy, which determined bail amounts in proportion to the gravity of the crime, argued that it unfairly favored the affluent. They could afford to buy their freedom while the system failed to adequately safeguard public safety.
However, the newly introduced zero-bail system, formally known as the Pre-Arraignment Release Protocol, is not without its detractors. Advocates for law and order criticize the system for undermining the justice system's authority. They argue that it allows suspects accused of crimes to be swiftly released from custody instead of being held in jail until charges are filed and a trial date is set.
WATCH: SENATOR BLACKBURN HUNTING AFTER EPSTEIN'S FLIGHT LOG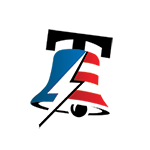 The new system does not apply to suspects accused of committing the most severe crimes, such as murder. These individuals will not be eligible for release.
October 03, 2023
Los Angeles County Sheriff Robert Lunda voiced the concerns of the community to a Board of Supervisors. "Our communities have not been shy about telling us how nervous they are about this change," he said, as reported by KNBC. He further stated that crime victims, witnessing offenders being immediately released from custody, are left with little to no faith in the criminal justice system.
WATCH VIVEK RAMASWAMY TALKING TO FORMER FBI AGENTS ON HIS IOWA CAMPAIGN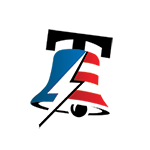 However, county supervisor Holly Mitchell argues that the new bail system does not equate to suspected criminals escaping the consequences of their actions. "It's really dangerous for us to conflate bail with accountability," she stated, adding that "bail means I have the resources to pay my way out of jail."
NEW YORK CITY MAYOR ERIC ADAMS' APPROVAL RATINGS HIT RECORD LOW AMID IMMIGRATION CRISIS AND SCANDALS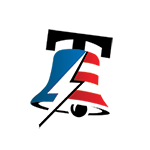 The zero-bail system was introduced in response to claims that cash bail disproportionately favored those with sufficient financial resources to secure their release from jail. Meanwhile, those with lower incomes were unable to afford bail for similar crimes.
CONGRESSMAN'S FESTIVE TROLL: REP. MIKE COLLINS' CHRISTMAS DISPLAY TAKES AIM AT HUNTER BIDEN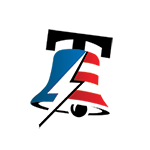 The report highlighted that most individuals charged with non-violent or non-serious crimes would either be cited and released at the scene or booked and released at a police station. They would then be ordered to appear in court at a specified time once charges were filed.
MARICOPA COUNTY REPUBLICANS SEEK REMOVAL OF 'FRAUDULENTLY ELECTED' ARIZONA ATTORNEY GENERAL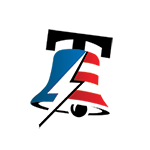 Those suspected of being a flight risk or posing an increased risk could be referred to a magistrate judge. The judge would then decide how to proceed with the accused, who could be held in custody pending arraignment or released under electronic monitoring.
A judge also retains the power to revoke a defendant's release condition after the defendant has been charged and appeared in court for arraignment.