This move was a response to Bud Light's collaboration with a transgender content creator, positioning the brand as a counterpoint to what it perceives as 'woke' culture.
In a conversation with Fox Business, Seth Weathers, CEO of the brand, discussed the collector's edition can, which displays a photo of Trump taken after his indictment on 13 charges in Georgia, linked to allegations concerning the 2020 election.
October 03, 2023
"We knew people would go wild over these collector cans, but we had no idea the response would be this crazy," Weathers stated in a press release. He projected that the sales of this special edition beer would exceed $2 million by the end of the campaign.
WATCH: MORE VIOLENT PROTESTORS IN NYC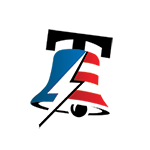 In a show of support for Trump, the company has pledged to donate 10% of the sales from these cans to the Trump legal defense via the Georgia Republican Party and the David Shafer Legal Defense Fund.
October 03, 2023
"Sales have poured in from the moment we launched," Weathers continued. "With over $1 million in beer and merchandise sales, we've raised over $50,000 for the legal defense of the Georgia Trump electors and the Georgia Republican Party," the company announced.
COP28 NEWS: BIDEN AIMS TO SLASH 'SUPER POLLUTANT' EMISSIONS AND LEAD GLOBAL CLIMATE ACTION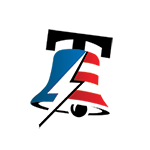 Weathers also revealed that the brand has secured statewide distribution in Georgia and has made its way onto shelves in Arkansas. "We are sending this beer out by the tractor-trailer load," he said. "This is your moment, anti-woke Americans."
WATCH: SEN JOSH HAWLEY ADDRESSING BIDEN ADMIN CONSTANTLY VIOLATING FREEDOM OF SPEECH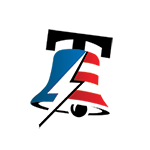 The CEO also highlighted the rarity of such rapid growth in the beer industry. "This doesn't happen in the beer industry, you don't just all of a sudden get statewide distribution in stores all over the place. It's what the people have done and they've demanded it," he said.
GREG GUTFELD DEFENDS ELON MUSK AND UNLEASHES A BOLD MESSAGE ON FREE SPEECH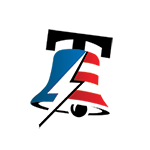 The brand, which launched in April 2023, has resonated with many due to its opposition to progressive marketing campaigns. "America's been drinking beer from a company that doesn't even know which restroom to use," Weathers said, referencing Bud Light's partnership with actor and gender-theory activist Dylan Mulvaney.
"As conservatives, we're constantly getting hit in the face, left and right, by the woke mind virus. But the last place we want it is in our beer," Weathers declared, emphasizing the brand's commitment to conservative values.