Speaking on 77 WABC radio's "The Cats Roundtable" show, hosted by John Catsimatidis, Clinton expressed his belief that the law, which has been in place for over four decades, is flawed and requires rectification.
"It's broken. We need to fix it," Clinton declared, adding that the current state of the law "doesn't make any sense." The "Right to Shelter" law mandates the provision of shelter for the homeless, a responsibility that New York, as an asylum city, has been shouldering.
Clinton further elaborated on the issue, stating, "They come here, and we're supposed to shelter people who can't get work permits for six months. We need to change that." He suggested that migrants should be given the opportunity to contribute to American society by working and paying taxes. "They ought to work," he asserted. "They need to begin working, paying taxes and paying their way. Most of these people have no interest in being on welfare."
WATCH: MORE VIOLENT PROTESTORS IN NYC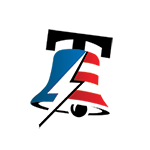 Addressing the country's low birth rate, Clinton argued that the economy needs to be bolstered by either "immigrants or machines." He also proposed the construction of additional housing for migrants. "We should build more housing just over the Rio Grande, and Mexico, I think, would support that," he said. "Keep people there, and let them in as quickly as possible if they are going some place where we know they can get a job and they'll be welcome."
COP28 NEWS: BIDEN AIMS TO SLASH 'SUPER POLLUTANT' EMISSIONS AND LEAD GLOBAL CLIMATE ACTION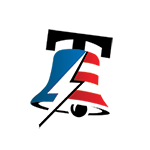 October 02, 2023
Clinton also touched on the political implications of the migrant crisis, claiming that the "chaos" has been "very beneficial for the Republicans," due to an "immigration system that is not well manned and there are not enough facilities along the border."
WATCH: SEN JOSH HAWLEY ADDRESSING BIDEN ADMIN CONSTANTLY VIOLATING FREEDOM OF SPEECH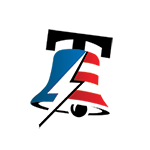 Reflecting on the recent political losses suffered by the Democrats in New York, Clinton attributed them to the party's perceived lack of a "good common-sense approach" to the migrant issue and the crime problem in the city."
But the Democrats lost enough seats in New York because of reaction to the crime problem here and the sense that — we didn't have — we, my party — didn't have a good common-sense approach to it," he concluded.