A recent ruling by the Ninth Circuit District Court in Grants Pass, Oregon, upheld a decision to nullify a local anti-camping ordinance that prohibited homeless individuals from sleeping on public property. In reaction to this ruling, Governor Newsom submitted an amicus brief requesting the U.S. Supreme Court to review the case. The aim of this review is to provide "clarification" on the powers of local and state governments in addressing the homelessness crisis.
In his amicus brief, Newsom stated, "These courts have stretched Martin's reasonable limit into an unsurmountable roadblock, preventing cities and towns from imposing commonsense time and place restrictions to keep streets safe and to move those experiencing homelessness into shelter." He further added, "California's elected officials who seek in good faith to improve what often appears to be an intractable crisis have found themselves without options, forced to abandon efforts to make the spaces occupied by unhoused people safer."
WATCH: MORE VIOLENT PROTESTORS IN NYC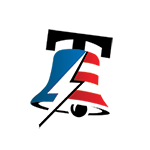 Mayor Breed, despite the ruling, has reiterated the city's commitment to providing shelters for homeless individuals while enforcing laws against those who decline shelter. "Our commitment is clear. We will: Work to bring people indoors. Continue to offer shelter and house people. Enforce our laws when these offers are refused," Breed posted on X, formerly known as Twitter. She further stated, "People who have been offered available shelter should not be allowed to remain out camping on our streets."
WATCH: SEN JOSH HAWLEY ADDRESSING BIDEN ADMIN CONSTANTLY VIOLATING FREEDOM OF SPEECH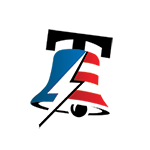 However, these responses have been criticized by civil law and homeless advocates as an unnecessary attack on unhoused individuals. The Lawyers' Committee for Civil Rights of the San Francisco Bay Area issued a statement saying, "Instead of seeking to punish people simply because they cannot afford the limited housing in California, the governor, and elected officials at all levels should focus their attention on policy solutions such as building more affordable housing, providing subsidies to those who are at risk of losing their housing, and investing in holistic services."
GREG GUTFELD DEFENDS ELON MUSK AND UNLEASHES A BOLD MESSAGE ON FREE SPEECH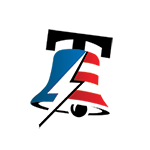 October 02, 2023
Jennifer Friedenbach, the Executive Director of the Coalition on Homelessness, told the LA Times, "Citing and arresting people who don't have any choice in being homeless is a huge waste of resources and exacerbates homelessness, and both Newsom and Breed seem to be advocating for punishing people because they can't afford rent."
FORMER MEMPHIS POLICE OFFICER CHARGED IN TYRE NICHOLS' DEATH HAD TROUBLING PAST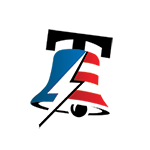 In the past, Mayor Breed has criticized the "homeless coalition" for distributing tents instead of assisting homeless individuals off the streets. "The homeless coalition has held San Francisco hostage for decades. It is time for their reign to end," Breed stated in August.
HOUSE GOP CHALLENGES HUNTER BIDEN'S DEFENSE, AFFIRMS SUBPOENA POWER IN ONGOING IMPEACHMENT INQUIRY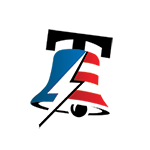 A report from the Benioff Homelessness and Housing Initiative (BHHI) at the University of California, San Francisco, in June revealed that nearly one-third of the nation's homeless population resides in California. Of the individuals surveyed, two-thirds reported mental health issues.