"If the government shuts down tonight, I will refuse my paycheck until we've funded the government. No member of Congress should be getting paid until we deliver for the American people and fund our government responsibly," Greene stated.
In a similar vein, Representative Anna Paulina Luna (R-Fla.) announced via social media that she, along with her family, will be joining Representative Matt Gaetz (R-Fla.) in relinquishing their congressional salaries amid the ongoing government shutdown. This decision is a direct reaction to what Luna describes as the "reckless path of spending" by the federal government.
October 01, 2023
"I'm giving up my salary amidst the shutdown. Americans CAN'T afford this," Luna posted on Twitter. In a formal statement, she added, "My family and I are giving up my congressional salary amidst the shutdown. We are standing with and fighting for the American people."
WATCH: TENSIONS BUILD IN NYC BETWEEN BLACKS AND ILLEGALS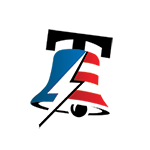 Luna further elaborated on the current economic situation, stating, "In the current economy, Americans are spending an additional $700+ a month on living expenses (over $9k a year due to inflation). We can't continue down this path. Reckless spending is destroying our country. We need to focus on single subject bills."
REVEALING THE FACES OF FREEDOM: IDENTITIES RELEASED FOR SECOND BATCH OF FREED ISRAELI HOSTAGES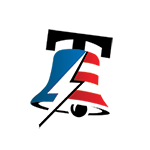 October 01, 2023
This decision aligns with Gaetz's earlier commitment to forgo his salary in the event of a government shutdown. "It is my understanding that pursuant to the Constitution, members of Congress will continue to receive their pay during a lapse in appropriations. Therefore, I am requesting that in the case of a lapse of appropriations beginning at 12:00 a.m. on October 1, 2023, my pay be withheld until legislation has taken effect to end such lapse in appropriations in its entirety," Gaetz wrote in his letter to Ms. Catherine Szpindor, Chief Administrative Officer.
WATCH RON DESANTIS ASKED ABOUT DIGITAL CURRENCIES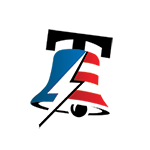 The Republican-led House has been advocating for enhanced border security measures and spending cuts, but these proposals are expected to be rejected by Democrats and RINOs.
Earlier this month, Representative Keith Self (R-TX) criticized the Democrat-controlled Senate for its refusal to compromise on pivotal issues such as border security and fiscal responsibility. "The Democrat-controlled Senate will send back their bill with increased spending, woke DEI (Diversity, Equity, and Inclusion) initiatives, and left-wing pet projects. Negotiations will continue back and forth between House and Senate," Self said.
GROWING APATHY: WOULD AMERICANS ANSWER THE CALL TO DEFEND THEIR COUNTRY IN A MAJOR WAR?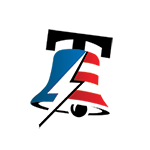 Self did not hold back in his critique of the political climate in Washington, D.C., which he referred to as "the Washington swamp." He stressed that succumbing to the Senate's demands would be a betrayal of the American people who are seeking fiscal responsibility and robust national security. "BOTTOM LINE: We cannot cave to the Washington swamp," he concluded.