Feinstein had held the seat since 1992, preventing a new generation of California politicians from having a chance to take her place. Newsom, who previously appointed Alex Padilla to fill Kamala Harris' seat when she became Vice President, has expressed concern about this decision.
In 2021, Newsom pledged to appoint a black woman to Feinstein's seat if it became available before a general election. Many believed that Rep. Barbara Lee, a long-time California progressive who had already announced her candidacy for the seat in 2024, would be the chosen candidate.
WATCH: MORE VIOLENT PROTESTORS IN NYC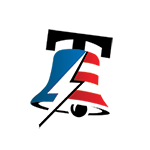 However, Newsom recently indicated that he did not want to interfere with the current primary, effectively ruling out Lee as an option. This has left Newsom in a difficult position, with limited choices for the appointment.
California insiders believe that Newsom has backed himself into a corner with his decision-making process. Republican Representative Darrell Issa expressed his concern, stating, "I kept wincing as additional requirements got put on, and I don't even know why. He is free to appoint anyone he wants including himself, but he seems to have eliminated a lot of very good candidates."
COP28 NEWS: BIDEN AIMS TO SLASH 'SUPER POLLUTANT' EMISSIONS AND LEAD GLOBAL CLIMATE ACTION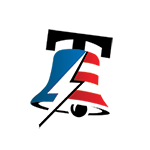 October 01, 2023
Despite this, there are still several names that experts believe could be at the top of Newsom's list for the appointment.
WATCH: SEN JOSH HAWLEY ADDRESSING BIDEN ADMIN CONSTANTLY VIOLATING FREEDOM OF SPEECH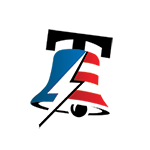 One potential candidate is California Secretary of State Shirley Weber. Weber, who is 75 years old, currently holds her position thanks to Newsom's appointment in 2020. She won a full term in 2022. While it is unclear whether she would want to give up her safe seat for a temporary Senate position, Weber's role as secretary of state in facilitating the 2021 recall election against Newsom may make her a viable choice.
GREG GUTFELD DEFENDS ELON MUSK AND UNLEASHES A BOLD MESSAGE ON FREE SPEECH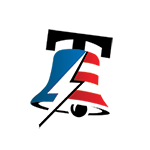 Hank Sheinkopf, a political handicapper, believes that Weber's statewide election victory, lack of threat to Newsom, and identification as a black woman make her a strong contender.
Another potential candidate is Los Angeles Mayor Karen Bass. Bass, a former California state assembly speaker and congresswoman, was elected mayor of Los Angeles in 2022. While she has been a popular mayor, insiders speculate that she may not be interested in the temporary Senate position.
NORTH KOREA ISSUES WARNING: ANY INTERFERENCE WITH MILITARY SPY SATELLITE WILL BE AUTOMATIC DECLARATION OF WAR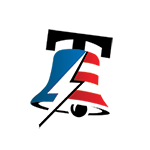 Democratic strategist James Carville commented, "Obviously I would think that Bass, given her vast experience, would be good, but I am not sure she would even want to do it. She's got a pretty good job right now." Bass herself had publicly supported Barbara Lee as the choice for the appointment.
HOUSE SPEAKER MIKE JOHNSON PROPOSES FORMAL IMPEACHMENT INQUIRY VOTE AGAINST PRESIDENT BIDEN AMIDST WHITE HOUSE RESISTANCE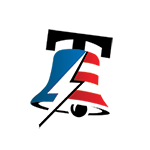 State Controller Malia Cohen is also being considered for the appointment. Cohen, the second-highest ranking black woman office holder in California after Weber, has had a close relationship with Newsom for two decades.
As controller, Cohen is responsible for disbursing state funds, overseeing audits of state agencies, and representing the state on various boards and commissions. However, Cohen's relative lack of name recognition outside of California and limited time to solidify herself in the seat before the 2024 primaries may work against her.
LIZ CHENEY'S WARNING: SLEEPWALKING INTO DICTATORSHIP OR POLITICAL HYPERBOLE?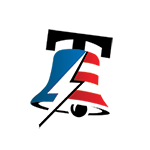 In a surprising twist, there have been rumors that Newsom is considering Oprah Winfrey for the appointment. Winfrey, a legendary television performer, has universal name recognition and high approval ratings.
She has repeatedly turned down appeals to run for President and has publicly stated that she is not considering the Senate seat if it becomes vacant. However, her lack of political aspirations and broad appeal make her an intriguing wildcard choice.
MAINE IN CRISIS: OVERCROWDED HOMELESS SHELTERS AND TENT CITIES AMIDST INFLUX OF IMMIGRANTS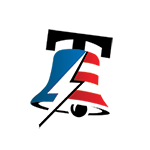 Lastly, San Francisco Mayor London Breed is a highly divisive potential candidate. While Feinstein herself once held the position of San Francisco mayor, the city has since become more liberal. Breed, who is 49 years old, faced criticism for cutting funding to the police and sheriff's departments, which led to an increase in crime.
She also faced backlash for violating her own mask mandates during the pandemic. Under her leadership, San Francisco has become synonymous with urban blight. Despite these controversies, some believe that Breed could still be considered for the appointment.
As Governor Newsom weighs his options, he must carefully consider the implications of his decision. The appointment of an interim senator will have a significant impact on California politics and the 2024 elections.
The chosen candidate will need to navigate the challenges of representing the state and building support in a short amount of time. With the clock ticking, Newsom's decision will be closely watched by both Democrats and Republicans alike.