According to sleep experts, this strategy can help individuals fall asleep in less than five minutes, although there are some conditions to consider.
The technique was first described in Lloyd Bud-Winter's book, "Relax and Win: Championship Performance," published in 1981. Bud-Winter, an American track and field coach, learned about the method from U.S. Navy pilots who were able to relax and fall asleep within two minutes, even in high-stress situations.
Recently, a TikTok user named "mindbrainbodylab" went viral for explaining the process. He suggests starting by imagining a scanner moving down the entire body, starting from the top. The individual should then relax the muscles in their face, including their cheeks and tongue, and unclench their jaw while taking slow, deep breaths. Continuing to deep-breathe is crucial throughout the process.
WATCH: MORE VIOLENT PROTESTORS IN NYC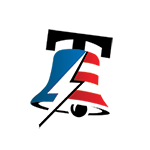 Next, the person should focus on relaxing the muscles in their shoulders, arms, and hands, imagining each muscle relaxing. Deep breathing should be maintained. The chest, stomach, and right and left legs should be relaxed in succession. Once tension is released from the body, the individual should focus on relaxing their mind, imagining themselves becoming more and more relaxed as they lie in peace and calm. According to mindbrainbodylab, he usually falls asleep before reaching his legs.
COP28 NEWS: BIDEN AIMS TO SLASH 'SUPER POLLUTANT' EMISSIONS AND LEAD GLOBAL CLIMATE ACTION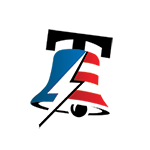 September 30, 2023
Sleep experts confirm that there is some validity to the claims made in the TikTok video. Dr. Alex Dimitriu, founder of Menlo Park Psychiatry & Sleep Medicine in California, explains that muscle relaxation and deep breathing can effectively increase relaxation and reduce thinking, making it easier to fall asleep. He also notes that visualization, which is part of the technique, has been shown to be more effective than other sleep techniques like counting sheep.
WATCH: SEN JOSH HAWLEY ADDRESSING BIDEN ADMIN CONSTANTLY VIOLATING FREEDOM OF SPEECH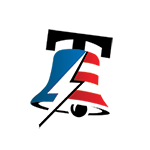 Dr. Shelby Harris, director of sleep health for the website Sleepopolis and a licensed clinical psychologist at Albert Einstein College of Medicine in New York, agrees with Dimitriu but cautions that the method may not work as effectively as the TikTok user claims. While it can help relax the mind and body before bed, it is not a guaranteed solution for everyone.
GREG GUTFELD DEFENDS ELON MUSK AND UNLEASHES A BOLD MESSAGE ON FREE SPEECH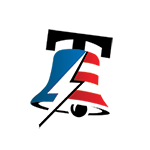 Harris emphasizes that there is no simple "hack" for better sleep. While the military sleep technique may work for some, it may not work for everyone. However, relaxation techniques such as muscle relaxation and deep breathing have been shown to improve sleep quality and quantity.
NORTH KOREA ISSUES WARNING: ANY INTERFERENCE WITH MILITARY SPY SATELLITE WILL BE AUTOMATIC DECLARATION OF WAR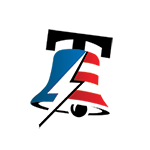 For those who have tried the military sleep method without success, Dimitriu suggests adjusting their pre-bedtime routine. Slowing down before turning off the lights and avoiding technology at least an hour before bed can be helpful. If sleep doesn't come within 20 minutes, Dimitriu recommends either reading a physical book or a Kindle set to a very dim light. Harris also advises maintaining a regular sleep schedule and following a relaxing bedtime routine.
In addition to these suggestions, daytime meditation can also contribute to better sleep at night. Dimitriu recommends just 10 minutes of meditation a day, which can serve as a "superpower" for improving sleep.