The original windows, installed in 1953, were donated by the United Daughters of the Confederacy and were intended to foster reconciliation between the North and South after the Civil War. However, in recent years, there has been a growing movement to remove Confederate symbols from public spaces, particularly after the 2015 massacre at the Emanuel African Methodist Episcopal Church in Charleston, South Carolina, and the 2017 "Unite the Right" rally in Charlottesville, Virginia.
The decision to replace the windows was made by a task force assembled by the cathedral, which included Rev. Dr. Kelly Brown Douglas. Rather than simply removing the windows, the task force saw them as an opportunity to start a new conversation about race and racial justice. The subsequent death of a counter-protester at the Charlottesville rally expedited the removal of the windows, which were seen as symbols of racism and white supremacy.
WATCH: MORE VIOLENT PROTESTORS IN NYC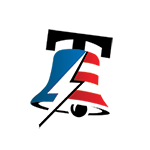 September 29, 2023
The new windows, entitled "Now and Forever," were designed by artist Kerry James Marshall and stained-glass fabricator Andrew Goldkuhle. They depict black protesters holding signs that read "fairness," "not," "no," and "no foul play." Marshall, a race-focused artist, designed the windows for a symbolic fee of $18.65, representing the year the Civil War ended.
COP28 NEWS: BIDEN AIMS TO SLASH 'SUPER POLLUTANT' EMISSIONS AND LEAD GLOBAL CLIMATE ACTION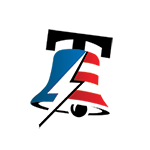 The dedication ceremony for the new windows included Bible passages, speeches, and gospel music. Supreme Court Justice Ketanji Brown Jackson also read excerpts from Rev. Martin Luther King Jr.'s "Letter from Birmingham Jail." The windows will soon be accompanied by a poem by Mellon Foundation president Elizabeth Alexander, engraved below the windows, which reads, "May this portal be where the light comes in."
WATCH: SEN JOSH HAWLEY ADDRESSING BIDEN ADMIN CONSTANTLY VIOLATING FREEDOM OF SPEECH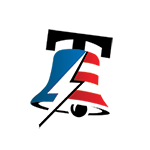 The National Cathedral's decision to replace the Confederate-themed windows has been met with praise and criticism. Supporters see it as a necessary step towards addressing the legacy of slavery and racism in America, while critics argue that it erases history and disregards the intentions behind the original windows. The fate of the original windows, currently being stored and conserved at the cathedral, has not yet been decided.
The National Cathedral's decision to replace the Confederate-themed windows reflects a broader national conversation about the place of Confederate symbols in public spaces.