The decision comes after an initial ban on the use of ChatGPT, an AI language model developed by OpenAI. The ban was later reversed, and the school system has now partnered with Microsoft to create a custom AI-powered teaching assistant.
Zeeshan Anwar, the District's chief product officer, explained during a recent meeting with Microsoft that the initial ban was due to uncertainty about how teachers and students would react to the technology.
However, the District eventually realized that technology cannot be hidden from students and decided to embrace it in a controlled manner. Anwar stated, "OK, we have a data foundation. ChatGPT and OpenAI are here. Let's work with Microsoft to bring this into the classroom."
WATCH: VIVEK ANSWERING "GLOBALIZATION DID NOT LIVE UP TO ITS PROMISE"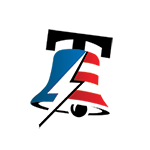 The AI-powered teaching assistant, built on Azure OpenAI Service, aims to provide students with real-time feedback and answers to their questions. The district emphasized that the students' data will remain secure within the Department of Education's environment. The technology was recently piloted in three high school computer science courses, where 100 students asked the AI-powered chatbot over 2,000 questions.
AMERICA LOVES TRUMP! WATCH HIM AT THE SOUTH CAROLINA V. CLEMSON GAME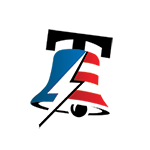 September 26, 2023
Tara Carrozza, the district's digital learning and innovation team director, highlighted that the implementation of the teaching assistant aligns with the district's equity goals. Carrozza emphasized the importance of embracing emerging technologies to increase access and opportunities for all students, particularly those from marginalized communities. She stated, "If we are not using AI in education, we're putting our students at risk of being behind."
SUSPECT IN SHOOTING OF THREE PALESTINIANS IN VERMONT ENTERS PLEA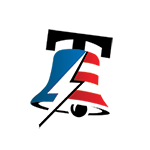 However, not everyone is convinced of the benefits of AI in the classroom. Maud Maron, co-president of Parent Leaders for Accelerated Curriculum and Education NYC, expressed concerns about bias and over-reliance on AI tools. Maron argued that ChatGPT and similar AI systems have a liberal slant and should not be used for information gathering. She compared using AI for information to relying on Wikipedia, which she believes is biased due to people's perspectives and points of view.
NORTH KOREA'S NEW GUARD POSTS AND MILITARY SATELLITE LAUNCH ESCALATE TENSIONS ALONG BORDER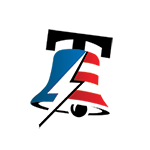 Maron's concerns are supported by a report from researchers at the University of East Anglia in the United Kingdom. The report found that ChatGPT displayed "significant and systematic political bias," favoring the Democratic Party in the United States and the Labour Party in the United Kingdom.
REPUBLICAN NATIONAL COMMITTEE (RNC) FACES FINANCIAL PRECIPICE AHEAD OF 2024 ELECTION: CAN THE PARTY REBOUND?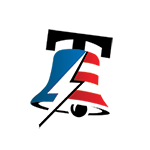 The American Accountability Foundation (AAF) has also raised concerns about the influence of technology giants on AI systems. The AAF reported that companies such as Microsoft, Amazon, Facebook, Google, and IBM formed a partnership called Partnership on AI in 2016. The AAF accused these companies of attempting to "rig AI to be woke" and ensure that AI systems promote equity and inclusion.
BALLISTIC MISSILES LAUNCHED BY HOUTHIS NARROWLY MISS U.S. NAVY WARSHIP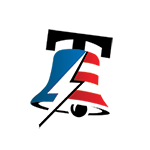 As the New York City Department of Education moves forward with its plans to incorporate AI into classrooms, it will be essential to address concerns about bias and over-reliance on AI tools.
Striking a balance between leveraging the benefits of AI and ensuring a fair and unbiased educational experience for all students will be crucial in achieving the district's equity goals.