Hugh Freeze, assisting in Christian baptisms. The Freedom From Religion Foundation (FFRF) has responded to the incident by sending a letter to Auburn University President Christopher Roberts, alleging that Freeze's involvement in the baptisms infringes upon the Constitution's Establishment Clause, according to Fox News.
The FFRF's statement asserts, "These ongoing and repeated constitutional violations at the University create a coercive environment that excludes those students who don't subscribe to the Christian views being pushed onto players by their coaches."
WATCH: MORE VIOLENT PROTESTORS IN NYC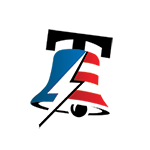 September 25, 2023
However, Tyson Langhofer, senior counsel and director of the Center for Academic Freedom with Alliance Defending Freedom, has countered the FFRF's claims, suggesting that the group's understanding of the First Amendment is flawed. "Freedom From Religion Foundation's twisted interpretation of the First Amendment has the potential to crush both students' and their coaches' essential right to live out their faith," Langhofer stated.
COP28 NEWS: BIDEN AIMS TO SLASH 'SUPER POLLUTANT' EMISSIONS AND LEAD GLOBAL CLIMATE ACTION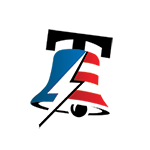 Alliance Defending Freedom, a firm with a strong track record in Supreme Court litigation, particularly in cases related to the First Amendment and religious freedoms, has defended the university's actions. Langhofer further argued, "Public universities are supposed to be the marketplace of ideas and have an obligation to protect and promote free speech and free exercise of religion."
WATCH: SEN JOSH HAWLEY ADDRESSING BIDEN ADMIN CONSTANTLY VIOLATING FREEDOM OF SPEECH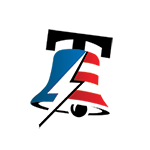 The baptism event, which took place at Neville Arena on Auburn University's campus, attracted approximately 5,000 attendees, the majority of whom were students.
The FFRF has maintained its stance, stating, "Auburn University is a public university, not a religious one. It is inappropriate and unconstitutional for University employees to use their University position to organize, promote, or participate in a religious worship event."
GREG GUTFELD DEFENDS ELON MUSK AND UNLEASHES A BOLD MESSAGE ON FREE SPEECH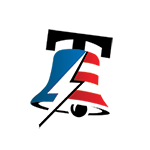 Langhofer, however, has labeled the FFRF's letter as "unconstitutional," asserting that religious coaches and students have the right to participate in religious activities on campus in their private capacity. "FFRF's desire to silence religious students sends a clear message: 'You are not welcome here.' That's unconstitutional," Langhofer declared.
NORTH KOREA ISSUES WARNING: ANY INTERFERENCE WITH MILITARY SPY SATELLITE WILL BE AUTOMATIC DECLARATION OF WAR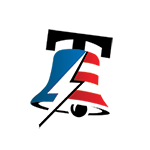 The baptism was part of the "Unite Auburn" event, which featured performances from Christian worship band Passion and speakers including Jennie Allen, Reverend Jonathan Pokluda, and the lead pastor of Harris Creek Baptist Church in Waco, Texas.