According to Biden, he and Vice President Kamala Harris were determined to change the way the economy functions.
However, critics argue that Biden's policies have had a detrimental impact on the economy. They point to high mortgage rates, inflation rates, collapsed banks, expensive groceries, record high rent, and dwindling retirement accounts as evidence of the negative consequences of Bidenomics.
September 25, 2023
Despite these criticisms, Biden expressed confidence in the progress his administration has made. He acknowledged that the American people may not be fully aware of the advancements, stating, "But we need to get the word out on promises made and promises kept because the people don't know the progress we've made."
WATCH: MORE VIOLENT PROTESTORS IN NYC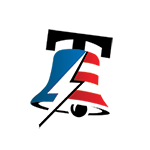 Critics argue that if the economy were truly thriving, there would be no need for Biden to convince people of its success. They believe that the state of the economy speaks for itself.
During his speech, Biden passionately declared that he had rebuilt the economy. Addressing concerns about his age, he stated, "You may have noticed, a lot of people have focused on my age. I get it. I know better than anyone, but there's something else I know... When I came to office and this nation was flat on its back, I knew what to do. I vaccinated the nation and rebuilt the economy."