The survey, conducted between September 15-20, included 1,006 U.S. adults, with 890 registered voters. The poll shows Trump with 52 percent support among registered voters, compared to Biden's 42 percent. While the Post acknowledges that this poll could be an outlier, other questions in the survey indicate a decline in support for Biden and a growing comparison between the two presidents' terms.
Biden's approval rating stands at 37 percent, with a disapproval rating of 56 percent. In contrast, Trump's approval rating is at 48 percent, with a disapproval rating of 49 percent.
The poll also reveals that more Americans would blame Biden and the Democrats for a government shutdown in the current budget battle, with 40 percent blaming them compared to 33 percent blaming Republicans.
WATCH: MORE VIOLENT PROTESTORS IN NYC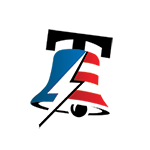 The Washington Post highlights Biden's struggles to gain approval from the public, particularly in his handling of the economy and immigration. The poll also shows concerns about Biden's age as he seeks a second term. Despite this, Biden's advisers argue that he is the strongest Democrat for the 2024 election, even though more than 3 in 5 Democrats and Democratic-leaning independents prefer a nominee other than Biden. However, there is no consensus on who that alternative nominee should be, with 8 percent naming Vice President Harris, 8 percent naming Senator Bernie Sanders, and 20 percent preferring "just someone else."
COP28 NEWS: BIDEN AIMS TO SLASH 'SUPER POLLUTANT' EMISSIONS AND LEAD GLOBAL CLIMATE ACTION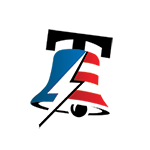 September 25, 2023
The Post-ABC poll indicates that Biden is trailing Trump by 10 percentage points at this early stage in the election cycle. However, the significant margin of Trump's lead in this survey contradicts other public polls that show a much closer race. The difference between this poll and others, as well as the unique composition of Trump's and Biden's coalitions in this survey, suggests that this poll may be an outlier.
WATCH: SEN JOSH HAWLEY ADDRESSING BIDEN ADMIN CONSTANTLY VIOLATING FREEDOM OF SPEECH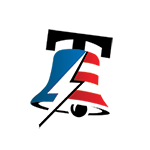 Despite facing multiple criminal charges, Trump is in a strong position nationally in his bid to become the Republican presidential nominee for a third time. He is favored by 54 percent of Republicans and Republican-leaning independents, with Florida Governor Ron DeSantis in second place at 15 percent. Trump also leads his GOP rivals in recent state polls, which are considered more reliable indicators of the GOP race.
GREG GUTFELD DEFENDS ELON MUSK AND UNLEASHES A BOLD MESSAGE ON FREE SPEECH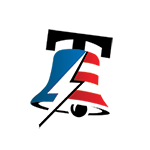 Biden's challenges have been well-documented in previous Post-ABC polls, although those surveys have shown that a general election contest between Biden and Trump remains a toss-up. However, the latest Post-ABC survey produced a surprising result, with Trump leading Biden by 10 percentage points among registered voters. In May, a similar survey showed Trump with a six-point lead.
NORTH KOREA ISSUES WARNING: ANY INTERFERENCE WITH MILITARY SPY SATELLITE WILL BE AUTOMATIC DECLARATION OF WAR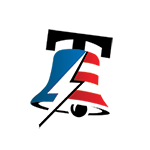 According to an ABC News excerpt, Biden's job approval rating is 19 points underwater, with his ratings for handling the economy and immigration at career lows. A record number of Americans say they have become worse off financially under Biden's presidency, and 75 percent believe he is too old for another term. In retrospect, Trump's performance as president is viewed more favorably, with 48 percent approving of his work while in office. This is the same approval rating as Biden's current rating. However, 49 percent now disapprove of Trump's performance, down from 60 percent when he left office.
HOUSE SPEAKER MIKE JOHNSON PROPOSES FORMAL IMPEACHMENT INQUIRY VOTE AGAINST PRESIDENT BIDEN AMIDST WHITE HOUSE RESISTANCE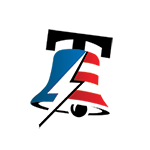 The poll also reveals that if a government shutdown occurs, 40 percent of Americans would primarily blame Biden and the Democrats in Congress, while 33 percent would blame the Republicans in Congress.
Looking ahead to a hypothetical November 2024 matchup, Trump has 51 percent support, while Biden has 42 percent. These numbers have shifted slightly since a previous ABC/Post poll in February, but they are not statistically significant.
LIZ CHENEY'S WARNING: SLEEPWALKING INTO DICTATORSHIP OR POLITICAL HYPERBOLE?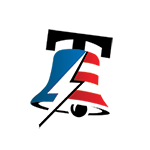 Biden's declining popularity is attributed to his policies on mass migration, aid to Ukraine, climate change, inflation, and his stance on race and sex. On the other hand, Trump is viewed more favorably for his strong economy, low inflation, peace abroad, energy independence, and border security.
MAINE IN CRISIS: OVERCROWDED HOMELESS SHELTERS AND TENT CITIES AMIDST INFLUX OF IMMIGRANTS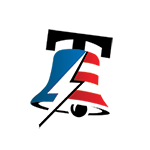 With the election just over a year away, Trump faces several criminal trials and civil lawsuits, while Biden faces an impeachment inquiry that is likely to result in impeachment by the House and a trial in the Senate.
Biden's physical and mental deterioration, as evidenced by regular gaffes and bizarre outbursts, has raised concerns about his ability to continue as president. Calls for him to step aside and let another Democrat run in 2024 have already begun, and if his poll numbers continue to decline, these calls are likely to increase.