The President and Vice President Harris both delivered remarks at the annual awards dinner for the CBC Foundation 52nd Annual Legislative Conference National Town Hall.
During her speech, Vice President Harris praised the CBC for leading the fight for reproductive freedom and civil rights. She also expressed concern about gun violence, stating that it is the number one cause of death for children in America. Harris criticized extremists for obstructing efforts to protect children from gun violence.
Harris also criticized Florida officials for their controversial instruction on African American history, which suggests that enslaved people benefited from slavery. She argued that it is important to teach the truth about the history of slavery and its impact on African Americans.
WATCH: MORE VIOLENT PROTESTORS IN NYC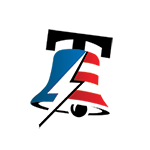 After being introduced by Harris, President Biden thanked his vice President for her partnership and praised her for always fighting for freedom. He expressed his satisfaction with having a smart Vice President who is an African American woman.
COP28 NEWS: BIDEN AIMS TO SLASH 'SUPER POLLUTANT' EMISSIONS AND LEAD GLOBAL CLIMATE ACTION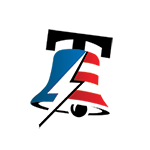 September 25, 2023
Biden then addressed the issue of the government shutdown, blaming a small group of extreme Republicans for sowing division and refusing to support the deal he brokered with House Speaker Kevin McCarthy. He emphasized the negative consequences of a government shutdown, including the impact on members of Congress and the U.S. military, as well as on food safety, cancer research, and Head Start programs for children. Biden called on Republicans to fulfill their responsibilities and fund the government.
WATCH: SEN JOSH HAWLEY ADDRESSING BIDEN ADMIN CONSTANTLY VIOLATING FREEDOM OF SPEECH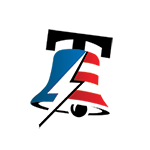 The President also spoke about the 2024 election, reiterating his previous comments about the risk to Democracy and the battle for the soul of America. He emphasized the importance of the 2020 presidential election and the victory that withstood legal challenges and an insurrection. Biden expressed his intention to run again in 2024, despite conversations about his age.
GREG GUTFELD DEFENDS ELON MUSK AND UNLEASHES A BOLD MESSAGE ON FREE SPEECH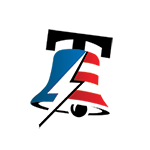 Biden addressed the issue of political division and violence, blaming former President Trump and his MAGA Republican base. He highlighted the emboldening of hate groups and the intelligence community's assessment that domestic terrorism is the greatest threat to the U.S. He condemned political violence and called on the nation to send a strong message that it is never acceptable in a democracy. Biden vowed to defend and protect democracy from those seeking to destroy it.
NORTH KOREA ISSUES WARNING: ANY INTERFERENCE WITH MILITARY SPY SATELLITE WILL BE AUTOMATIC DECLARATION OF WAR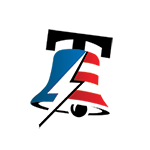 The president also shared personal anecdotes about his involvement in the civil rights movement and his political career. He mentioned his support from the African American community during his first Senate campaign and expressed his gratitude. Biden referred to the 2017 Charlottesville shooting and Trump's response, which led him to seek the presidency in 2020. He criticized Trump for drawing a moral equivalence between those who stood for hate and those who stood against it.
FORMER MEMPHIS POLICE OFFICER CHARGED IN TYRE NICHOLS' DEATH HAD TROUBLING PAST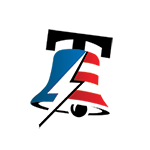 During his speech, Biden had some gaffes, including mispronouncing rapper LL Cool J's name and initially referring to him as "boy." He quickly corrected himself and praised LL Cool J and MC Lyte for their musical talents.
It is worth noting that Biden has faced criticism in the past for using the term "boy" when referring to African Americans, as it is considered a racial epithet.