Cody Weems, the grieving husband, recounted the horrifying events to KABC-TV, stating that his 28-year-old wife, Shawna Weems, approached the individuals around 12:38 a.m. on Monday in front of their apartment.
According to Cody Weems, instead of complying with Shawna's request, the woman involved brandished a knife and proceeded to stab his wife multiple times.
Devastated by the loss, Cody expressed his deep affection for Shawna, describing her as his wife, best friend, rock, and the mother of their children. "Just get the person that did it behind bars and serve justice. That is all I want," he pleaded. "I don't want anything else. I just want the woman caught."
WATCH: TENSIONS BUILD IN NYC BETWEEN BLACKS AND ILLEGALS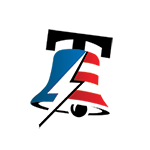 Following the attack, the assailant and a male companion hastily fled the scene in a silver Nissan truck towing a recreational vehicle. Shawna Weems was rushed to a nearby hospital, where she tragically succumbed to her injuries. Brooke Blackford, a close friend of the victim, shared with KABC that Shawna had acted out of a fierce desire to shield her three children from harm.
WATCH RON DESANTIS ASKED ABOUT DIGITAL CURRENCIES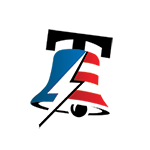 September 23, 2023
"She would do anything for her kids, to protect them, so that they didn't have to see things. She was always wanting to protect her kids," Blackford revealed.
CHRIS CHRISTIE THINKS HE KNOWS WHO IS TO BLAME FOR THE RISE IN ANTI-SEMITISM AND ISLAMOPHOBIA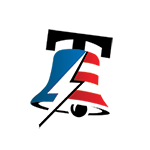 The Hemet Police Department is actively investigating leads related to this heinous crime. Local residents have reported ongoing issues with drug-related activities involving individuals residing in recreational vehicles in the area. In response to this devastating loss, a GoFundMe campaign has been launched, raising over $12,000 to support the surviving family's relocation from the apartment.
PRESIDENT BIDEN'S 81ST BIRTHDAY SPARKS INTENSIFIED DEBATE ON COGNITIVE DECLINE: FORMER WHITE HOUSE PHYSICIAN ISSUES DIRE WARNING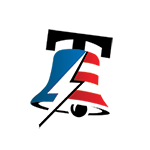 Cody Weems, overwhelmed by grief, spoke to KNBC-TV, paying tribute to his late wife. "The greatest wife I could ever imagine," he said. "The greatest daughter to her dad. She was such a good woman."
Hemet, a city of approximately 90,000 residents located in Riverside County, lies about 86 miles east of Los Angeles. As the investigation unfolds, the community mourns the loss of Shawna Weems and seeks justice for her untimely death.