She claimed that on January 6, former President Trump attempted to take control of "the beast," a limousine. Additionally, excerpts from her book released this week allege that she was "groped" by Rudy Giuliani backstage during the rally at the Ellipse on the same day.
Hutchinson's testimony before the J6 House Select Committee was guided by attorney Stefan Passantino, who advised her to be truthful and straightforward in her May 17, 2022, testimony. She later engaged attorney Jody Hunt for her June 20, 2022, deposition before the House.
WATCH: VIVEK ANSWERING "GLOBALIZATION DID NOT LIVE UP TO ITS PROMISE"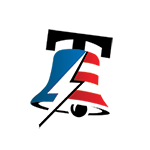 September 23, 2023
Despite this, MSNBC's Andrew Weissmann tweeted to his 320,000 followers that "Hunt also is Cassidy Hutchinson's good lawyer. (Not the one who coached her to lie) And he is the guy who took notes of Trump saying, when Mueller was appointed, quoting him as saying 'I'm f….d'". This comment was in relation to Hunt being subpoenaed by Fulton County, Georgia DA Fani Willis in her RICO case against Trump and 18 co-defendants.
AMERICA LOVES TRUMP! WATCH HIM AT THE SOUTH CAROLINA V. CLEMSON GAME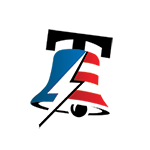 However, Weissman's claim that Passantino guided his client to "lie" has been directly refuted by the client herself. In a lawsuit filed on Friday in the US District Court for the District of Columbia, Passantino targets Weissmann for his allegation. To bolster his case, he presents text messages from Hutchinson sent to a friend during her initial deposition before the J6 House Committee. The lawsuit discloses that "In contemporaneous text messages to a close friend... Ms. Hutchinson has admitted that while she did not want to cooperate with the Select Committee, Mr. Passantino encouraged her to do so."
SUSPECT IN SHOOTING OF THREE PALESTINIANS IN VERMONT ENTERS PLEA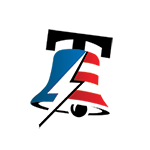 In her messages to her friend, she states "But I don't want to comply. Stefan wants me to comply." When asked by her friend what would happen if she did not comply with the Committee, Hutchinson responded, "I'm so ducking done with this sh*t I don't have it in me." She also confided in this friend that Passantino advised her that discussions between White House staff, Trump, and at least one other individual are not protected by executive privilege and are "fair game."
BALLISTIC MISSILES LAUNCHED BY HOUTHIS NARROWLY MISS U.S. NAVY WARSHIP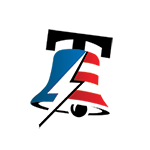 Hutchinson expressed her concern that any information she shared with the Committee would be leaked to the press, and she wanted to preempt any statements they made with her own public declaration.
In the lawsuit, Passantino states "Ms. Hutchinson has admitted that while she did not want to cooperate with the Select Committee, Mr. Passantino encouraged her to do so."
TOP PROSECUTOR DECLARES 2024 RUN FOR PENNSYLVANIA ATTORNEY GENERAL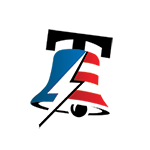 During her testimony before the J6 House Committee, as documented in official transcripts from her September 14, 2022, appearance, Hutchinson declared, "I want to make this clear to you: Stefan never told me to lie."
She further clarified, "I just want to make sure that I make it clear that he didn't say, 'I want you to lie and say that you don't recall on these things when I know you recall.'" Hutchinson emphasized, "he didn't tell me to lie. He told me not to lie."