The model is seen shaving his beard in the contentious ad, which has sparked a wave of criticism from conservative commentators.
The brand, a subsidiary of Procter & Gamble, has been accused by critics of "celebrating the mutilation cult of gender." Some social media users have even suggested boycotting the brand, drawing parallels with the backlash Bud Light faced for its association with transgender influencer Dylan Mulvaney.
The provocative image was discovered among promotional materials on Braun's website. At first glance, the model appears to be a man shaving, but upon closer inspection, it becomes evident that the model is a biological woman who has undergone a double mastectomy. The model's chest bears the scars of the procedure while he shaves his facial hair with what is believed to be the Braun Series X Hybrid Trimmer.
WATCH: MORE VIOLENT PROTESTORS IN NYC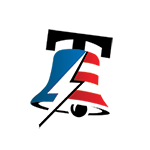 September 23, 2023
In response to the controversy, a spokesperson for Procter & Gamble told Fox News Digital that the image is representative of Braun's diverse consumer base. "This is one of hundreds of images on our site showing people using our products — all of which are reflective of the consumers we serve," the spokesperson stated.
COP28 NEWS: BIDEN AIMS TO SLASH 'SUPER POLLUTANT' EMISSIONS AND LEAD GLOBAL CLIMATE ACTION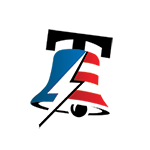 The image has drawn considerable criticism on social media. Canadian conservative activist Chris Elston, also known as "Billboard Chris," criticized the photo, stating, "Braun is now celebrating the mutilation cult of gender."
Conservative commentator Ian Miles Cheong compared Braun's situation to that of Gillette and Bud Light, two companies that have faced significant backlash for including transgender individuals in their marketing campaigns.
WATCH: SEN JOSH HAWLEY ADDRESSING BIDEN ADMIN CONSTANTLY VIOLATING FREEDOM OF SPEECH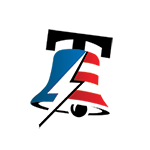 Canadian psychologist and author Dr. Jordan Peterson echoed Cheong's sentiments, tweeting, "@Braun Is looking hard for its @Budweiser moment." In a subsequent post, Peterson questioned, "Hey! Do you woke scumrats at @Braun Think this evil butchery Is some kind of fashion statement? This is Mengele level brutality and you think that it's moral To capitalize on it."
GREG GUTFELD DEFENDS ELON MUSK AND UNLEASHES A BOLD MESSAGE ON FREE SPEECH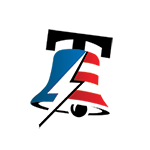 British activist Oli London, known for his opposition to transgender surgeries, posted, "BRAUN features a transgender biological female with double mastectomy scars in their new shaving advert for their men's shaving range."
Maya Forstater, the executive director of activist group Sex Matters, condemned Braun in a recent statement to U.K. outlet The Telegraph. Forstater argued, "Braun executives must have been living under a rock if they think that this campaign represents 'inclusivity.'
The reality is that Braun has now written itself into history as promoting social contagion and what will become one of the most notorious medical scandals."