Mayor Johnson, who has been in office for over four years, stated, "my priority has been to make the city safer, stronger and more vibrant." This commitment has led him to oppose movements to defund the police, advocate for lower taxes and a more business-friendly environment, and invest in family-friendly infrastructure such as improved parks and trails.
The mayor's approach appears to be yielding positive results, with Dallas becoming safer under his leadership and property taxes being reduced annually since he assumed office. This tax reduction has attracted new small businesses and Fortune 500 companies to the city.
WATCH: VIVEK ANSWERING "GLOBALIZATION DID NOT LIVE UP TO ITS PROMISE"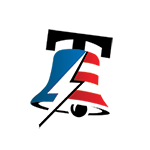 September 23, 2023
Johnson stated, "After these wins for the people of Dallas—and after securing 98.7% of the vote in my re-election campaign this year—I have no intention of changing my approach to my job." However, he announced a significant change in his political affiliation, stating, "Next spring, I will be voting in the Republican primary. When my career in elected office ends in 2027 on the inauguration of my successor as mayor, I will leave office as a Republican."
AMERICA LOVES TRUMP! WATCH HIM AT THE SOUTH CAROLINA V. CLEMSON GAME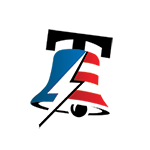 This shift may come as a surprise to many, given Johnson's previous tenure as a Democrat in the Texas House of Representatives. However, he noted his close collaboration with conservative colleagues during his time in the House, admitting that he "was never a favorite of the Democratic caucus, and the feeling was mutual."
SUSPECT IN SHOOTING OF THREE PALESTINIANS IN VERMONT ENTERS PLEA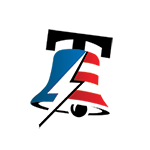 Upon his election as mayor in 2019, a nonpartisan role, Johnson expressed relief at being free from hyperpartisanship, stating, "I was ready to focus on solving problems."
In his op-ed, Johnson argued that the "future of America's great urban centers depends on the willingness of the nation's mayors to champion law and order and practice fiscal conservatism." He identified these principles as the "defining characteristic of the GOP," contrasting them with "the inconsistent, poll-driven commitment of many Democrats."
NORTH KOREA'S NEW GUARD POSTS AND MILITARY SATELLITE LAUNCH ESCALATE TENSIONS ALONG BORDER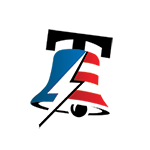 Johnson further emphasized the importance of Republican leadership in American cities, stating, "American cities need Republicans—and Republicans need American cities." He cited the increasing urbanization of America, noting that 80% of Americans now live in urban areas.
REPUBLICAN NATIONAL COMMITTEE (RNC) FACES FINANCIAL PRECIPICE AHEAD OF 2024 ELECTION: CAN THE PARTY REBOUND?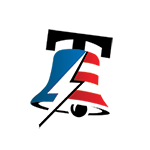 He lamented the current state of many of America's cities, criticizing leaders for neglecting public safety and fiscal restraint. He condemned the misuse of tax dollars on policies that "exacerbate homelessness, coddle criminals, and make it harder for ordinary people to make a living."
BALLISTIC MISSILES LAUNCHED BY HOUTHIS NARROWLY MISS U.S. NAVY WARSHIP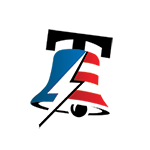 Looking ahead, Johnson pledged to continue striving for his three-pronged goal for Dallas: "to become the safest major city in America with the best park system in Texas and the lowest taxes in our fast-growing North Texas region." He also reaffirmed his 2019 promise "to refrain from endorsing candidates seeking partisan political office while I am mayor."
THREE PALESTINIAN MEN INJURED IN BURLINGTON SHOOTING; AUTHORITIES INVESTIGATE POSSIBLE HATE MOTIVE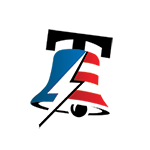 With his shift to the Republican party, Johnson noted that the number of Republican mayors of the nation's 10 largest cities "has increased from zero to one." While acknowledging that this is not a significant shift, he argued that it signals a time of choice for the nation and its cities. He concluded by advocating for real choices at city hall, rather than "progressive echo chambers."