Sharday McDonald, the mother, reportedly committed these acts to test the father's concern for their child, as reported by Fox News.
On October 28, 2021, local law enforcement arrived at McDonald's residence following a tip-off about a mother placing her baby in a freezer. A probable cause affidavit, as obtained by Fox News, revealed that upon their arrival, McDonald was heard shouting at Kendrick Neal, the child's father. Her words, as quoted in the affidavit, were, "I'm about to show you real quick. You don't want him? ... Let me show you about this little f*cking baby, I don't f*cking give f*ck about."
Upon opening the door, McDonald was seen cradling the child in a blanket. She assured the responding officer that her actions were not intended to harm, hurt, or kill her son. However, the evidence suggested otherwise. Photographs were discovered showing McDonald holding the baby "by his onesie" and subjecting him to waterboarding. The officer described the scene, stating, "It looked like [the baby] was trying to hold his breath while water was pouring over his face." He further detailed that McDonald was holding the baby in a manner that allowed the water to flow directly into his nose.
WATCH: VIVEK ANSWERING "GLOBALIZATION DID NOT LIVE UP TO ITS PROMISE"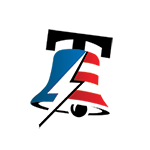 September 23, 2023
McDonald confessed to the officer that these actions were a "test" to ascertain Neal's concern for their child. She hoped that these actions would compel Neal to return to her apartment. She also admitted to committing these acts "out of spite."
AMERICA LOVES TRUMP! WATCH HIM AT THE SOUTH CAROLINA V. CLEMSON GAME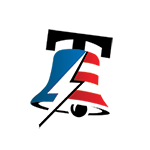 On July 28, McDonald pleaded guilty to charges of criminal mistreatment, ID theft, and tampering with a witness. Following her sentencing on Tuesday, she is slated for release on October 6. This case serves as a chilling reminder of the lengths to which individuals may go when driven by spite and desperation.