The couple is accused of accepting bribes in exchange for using Menendez's position of power to benefit Egypt and three local associates and businessmen, Wael Hana, Jose Uribe, and Fred Daibes, who are also defendants in the case.
According to the Department of Justice, Menendez and his wife agreed to and received hundreds of thousands of dollars in bribes. These bribes included cash, gold, mortgage payments, compensation for a low-or-no-show job, a luxury vehicle, and other valuable items. The purpose of these bribes was to influence Menendez's actions as a senator and to benefit Egypt and the individuals involved.
September 23, 2023
The indictment alleges that Menendez provided sensitive U.S. government information and took other undisclosed actions to aid the government of Egypt. He is also accused of improperly advising and pressuring a U.S. Department of Agriculture official to protect a business monopoly granted to Hana by Egypt, which was used in part to fund the bribes paid to Menendez through his wife.
WATCH: MORE VIOLENT PROTESTORS IN NYC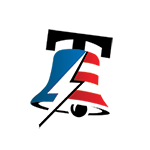 Furthermore, Menendez allegedly attempted to disrupt a criminal investigation and prosecution conducted by the New Jersey Attorney General's Office related to Uribe and his associates. He also recommended a U.S. Attorney for the District of New Jersey who could be influenced by him regarding the federal criminal prosecution of Daibes.