The ruling was made by Col. Matthew McCall, who concluded that the 51-year-old defendant's delusional state prevents him from fully comprehending the proceedings. Al-Shibh's legal team has attributed his mental condition to the treatment he received while in CIA custody.
This ruling follows the Pentagon's notification to the families of the September 11 victims that plea deals might be offered to the remaining detainees awaiting trial for their alleged involvement in the attacks. The Pentagon justified this move by citing the extreme interrogation methods, bordering on torture, used to extract information about the most devastating terrorist attack on American soil.
WATCH: VIVEK ANSWERING "GLOBALIZATION DID NOT LIVE UP TO ITS PROMISE"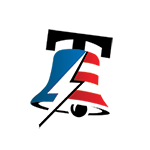 Al-Shibh is accused of facilitating the formation of a terrorist cell in Hamburg, Germany. The leader of this cell is believed to have piloted American Airlines Flight 11 into the World Trade Center. Al-Shibh was apprehended in 2002 and relocated to Guantanamo Bay in 2006. He, along with four other alleged co-conspirators, including the supposed mastermind of the attacks, Khalid Shaikh Mohammed, was arraigned in 2012. The trial for the remaining defendants will proceed as scheduled, without Al-Shibh.
AMERICA LOVES TRUMP! WATCH HIM AT THE SOUTH CAROLINA V. CLEMSON GAME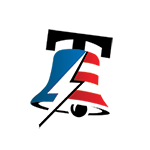 In his ruling, McCall stated, "The totality of the facts demonstrates an accused who is wholly focused on his delusions." He further noted that Al-Shibh's preoccupation with his perceived harassment "demonstrates the impairment of his ability to assist in his defense."
SUSPECT IN SHOOTING OF THREE PALESTINIANS IN VERMONT ENTERS PLEA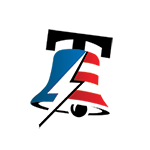 September 23, 2023
On August 24, the Defense Health Agency's Sanity Board diagnosed Al-Shibh with posttraumatic stress disorder and a delusional disorder with "secondary psychotic features," rendering him "unable to understand the nature of the proceedings against him or cooperate intelligently in his defense."
BALLISTIC MISSILES LAUNCHED BY HOUTHIS NARROWLY MISS U.S. NAVY WARSHIP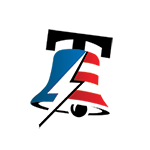 According to the New York Times, Al-Shibh has long maintained that he is tormented by an unseen force that causes his bed and cell to shake and inflicts pain on his genitals, disrupting his sleep.
His legal team alleges that the CIA subjected Al-Shibh to solitary confinement and torture between his arrest and arrival at Guantanamo Bay. David Bruck, his lead attorney, stated that Al-Shibh's "complex delusions and hallucinations" were "omnipresent" during their meetings.
The case against Al-Shibh may resume if his mental health condition improves.