The Democratic Party's proposed "Reproductive Health Act," a package of bills aimed at broadening abortion access, is facing opposition from within its own ranks, with Whitsett expressing her dissent.
The proposed legislation seeks to repeal the 24-hour waiting period for an abortion and to permit the use of taxpayer funds, through Medicaid, for elective abortions. However, Whitsett has voiced her opposition to both these measures.
"I will not cast a single vote to allow taxpayer money to fund elective abortions when those same dollars should be used to fulfill our duty to struggling seniors living in poverty," Whitsett declared. She further explained her stance, stating, "The choice is simple — we can either fund essential care for seniors or fund elective abortions. I choose our elders."
WATCH: TENSIONS BUILD IN NYC BETWEEN BLACKS AND ILLEGALS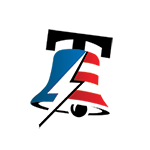 Whitsett also defended the 24-hour waiting period, stating, "I do not think it is too much to ask when someone's terminating a life, a 24-hour pause to be able to say for sure this is the decision you want to make, 24 hours is not too much."
WATCH RON DESANTIS ASKED ABOUT DIGITAL CURRENCIES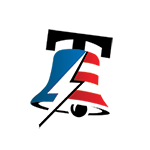 September 23, 2023
Whitsett's opposition is not merely rhetorical. She was the sole Democrat to vote against advancing six of the bills in the package from committee, as reported by the Detroit News. Without her support or that of any Republicans, the package may fail to pass.
CHRIS CHRISTIE THINKS HE KNOWS WHO IS TO BLAME FOR THE RISE IN ANTI-SEMITISM AND ISLAMOPHOBIA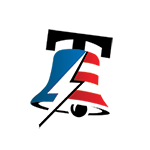 Whitsett's stance has drawn the ire of Planned Parenthood. Paula Thornton Greear, president of Planned Parenthood Advocates of Michigan, expressed her organization's outrage in a statement.
Despite the backlash, Whitsett remains resolute. In an interview with WWJ-TV, she reiterated her commitment to protecting women and "the most vulnerable."
PRESIDENT BIDEN'S 81ST BIRTHDAY SPARKS INTENSIFIED DEBATE ON COGNITIVE DECLINE: FORMER WHITE HOUSE PHYSICIAN ISSUES DIRE WARNING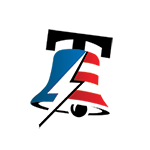 This is not the first time Whitsett has found herself at odds with her party. During the COVID-19 pandemic, she sided with Republicans to limit the powers of Democratic Governor Gretchen Whitmer.
She was also censured by her party in 2020 for meeting with then-President Donald Trump and crediting him for saving her life after she contracted COVID-19.