Singh recounted an instance when Minhaj had shared a personal anecdote, which later became a central theme of his Netflix special, "Homecoming King." However, as reported by the New Yorker, the story, which revolved around a white girl choosing to attend prom with a white boy instead of Minhaj, an Asian-American and Muslim American, was found to be untrue.
The girl involved clarified that she had never accepted Minhaj's invitation, and her parents did not harbor any racial prejudice against him, contrary to Minhaj's claims.
Singh recalled Minhaj's account of the girl's parents' response, "'it's just not a good fit,' and then I remember thinking, okay, your parents would likely say the same thing, it's just not a good fit." Singh continued, "This is what both sets of parents would say, your parents would be like 'what are you thinking? This is not a good fit. She's from a different country, a different race, a different faith, that's not a good fit!'"
WATCH: MORE VIOLENT PROTESTORS IN NYC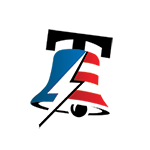 Schulz took issue with Minhaj's defense that while his stories were not factually accurate, they were "emotionally true." Schulz argued, "Usually we [lie] to make things funnier, not to make things more racist or sad or emotional. He wasn't using these exaggerations or hyperbole as punch lines. He was using them to elicit sympathy. And it turns out these things didn't actually happen."
COP28 NEWS: BIDEN AIMS TO SLASH 'SUPER POLLUTANT' EMISSIONS AND LEAD GLOBAL CLIMATE ACTION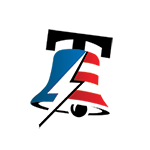 September 23, 2023
Schulz further commented, "Plenty of us exaggerate things in our jokes. We alter these details to enhance the humor. It's akin to Jussie Smollett when you're lying about victimization."
WATCH: SEN JOSH HAWLEY ADDRESSING BIDEN ADMIN CONSTANTLY VIOLATING FREEDOM OF SPEECH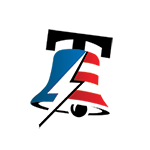 Minhaj had also falsely claimed that he witnessed Jared Kushner occupying a seat reserved for a slain journalist while in Saudi Arabia. However, there was no such ceremonial seat, and the event occurred at least a month before the journalist's murder. Minhaj justified this as another instance of his "emotional truth."
GREG GUTFELD DEFENDS ELON MUSK AND UNLEASHES A BOLD MESSAGE ON FREE SPEECH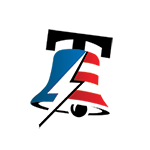 Schulz expressed disbelief at Minhaj's tactics, stating, "He got to do the [White House Correspondents' Dinner] based on lies, that's astonishing! There was just an unwarranted jab at Jared [Kushner]."
Singh concluded, "The lie wasn't intended to be humorous, it was to portray himself as a hero. Many of the other lies ... [are designed to] advance a political agenda, to put it bluntly."