However, their role will be limited to assisting with the processing of migrants, rather than aiding in law enforcement efforts.
The Department of Homeland Security (DHS) under President Biden has clarified that the active-duty troops will be tasked with "logistics and other functions at the border to allow more Customs and Border Protection (CBP) agents and officers to return to their core mission and responsibilities."
September 23, 2023
At present, 2,500 National Guard members are stationed at the border, assisting with paperwork and other processing operations. This deployment has been instrumental in freeing up CBP officers for their primary duties. The DHS has reported that there are currently 24,000 Border Patrol agents along the southern border, and the additional deployment of troops will further enable these agents to return to the field.
WATCH: VIVEK ANSWERING "GLOBALIZATION DID NOT LIVE UP TO ITS PROMISE"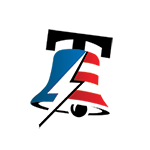 In recent weeks, the southern border has seen a significant surge in illegal crossings. Border officials attribute this increase largely to false rumors disseminated on social media by Mexican drug cartels. Law enforcement officers have expressed to the New York Post their belief that the cartels are attempting to overwhelm agents to facilitate drug smuggling into the country.
AMERICA LOVES TRUMP! WATCH HIM AT THE SOUTH CAROLINA V. CLEMSON GAME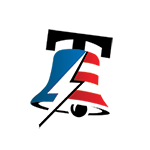 Earlier this week, Rolando Salinas Jr., the mayor of Eagle Pass, Texas, declared a state of emergency in response to a "severe" surge of illegal immigrants. Salinas revealed that the majority of those crossing into the country were single adult men.
NORTH KOREA'S NEW GUARD POSTS AND MILITARY SATELLITE LAUNCH ESCALATE TENSIONS ALONG BORDER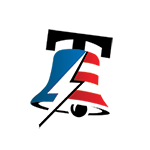 The Texas Department of Public Safety informed Fox News national correspondent Bill Melugin that over the past several days, at least 4,000 illegal immigrants have crossed into Eagle Pass.
Salinas expressed his concern to the Post, stating, "There have to be consequences for crossing illegally." He added, "I've never seen people cross like this. If they're going to come, they must enter through the port of entry. I know people are desperate, but this is a nation of laws."
REPUBLICAN NATIONAL COMMITTEE (RNC) FACES FINANCIAL PRECIPICE AHEAD OF 2024 ELECTION: CAN THE PARTY REBOUND?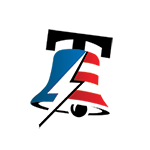 Salinas also revealed that the Eagle Pass police and firefighters are struggling to cope with the recent influx of migrants. "We don't have the resources to handle this," he said, citing instances of robberies and break-ins.
The small border city is bracing for an estimated 4,000 to 9,000 migrants attempting to cross into the country over the next few days. In the past 10 days alone, the city has encountered approximately 11,500 migrants at the border. For context, the Post highlighted that the entire southern border set a record in May when 10,000 people attempted to cross in a single day.
BALLISTIC MISSILES LAUNCHED BY HOUTHIS NARROWLY MISS U.S. NAVY WARSHIP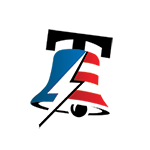 On Wednesday evening, Texas Department of Public Safety spokesperson Chris Olivarez stated on X, formerly known as Twitter, "Due to the unprecedented influx of illegal immigrants crossing between the ports of entry, DPS Troopers & @TXMilitary will regain control, support local, county, & federal authorities, & maintain an enforcement posture."
THREE PALESTINIAN MEN INJURED IN BURLINGTON SHOOTING; AUTHORITIES INVESTIGATE POSSIBLE HATE MOTIVE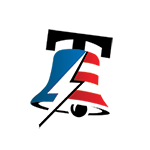 Republican Governor Greg Abbott has declared "an invasion at our border" due to the president's policies. "Texas installed razor wire in Eagle Pass to stop illegal crossings," Abbott wrote on X Wednesday.
"Today the Biden Admin CUT that wire, opening the floodgates to illegal immigrants. I immediately deployed more Texas National Guard to repel illegal crossings & install more razor wire."