He has vowed to adhere to the Senate's traditional dress code, a move he claims would "save democracy," but only if House Republicans agree to pass a government funding bill and extend their support to Ukraine.
Fetterman's statement came in response to the controversy surrounding Senate Majority Leader Chuck Schumer's decision to relax the Senate dress code, a move that has drawn bipartisan criticism. "If those individuals in the House cease their attempts to bring our government to a standstill, and offer their full support to Ukraine, then I will uphold democracy by donning a suit on the Senate floor next week," Fetterman declared on Wednesday.
The Pennsylvania Democrat has been at the heart of a debate over standards and respect for the Senate as an institution. This followed Schumer's decision to stop enforcing the Senate dress code to accommodate Fetterman's preference for casual attire. Fetterman, who is seldom seen in formal business attire, is often spotted in the Capitol sporting his signature hoodie, or a relaxed shirt and gym shorts.
WATCH: VIVEK ANSWERING "GLOBALIZATION DID NOT LIVE UP TO ITS PROMISE"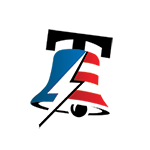 Schumer announced the change in rules on Monday, stating, "Senators are able to choose what they wear on the Senate floor. I will continue to wear a suit." Fetterman has openly celebrated the new rules, while also ridiculing Republicans who have expressed outrage over Schumer's decision to alter the Senate dress code.
AMERICA LOVES TRUMP! WATCH HIM AT THE SOUTH CAROLINA V. CLEMSON GAME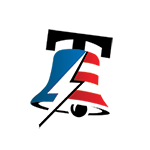 September 22, 2023
However, senior Democrats have also voiced their opposition to the change. Majority Whip Dick Durbin, D-Ill., diverged from Schumer's stance in a recent Sirius XM interview. "I'm concerned about it. The senator from Pennsylvania is a personal friend," Durbin told SiriusXM host Steve Scully, adding, "I think we need to have standards when it comes to what we're wearing on the floor of the Senate. And we're in the process of discussing that right now as to what those standards will be."
SUSPECT IN SHOOTING OF THREE PALESTINIANS IN VERMONT ENTERS PLEA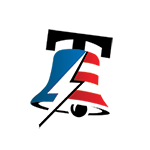 Durbin further expressed his confusion over Schumer's decision, stating, "I can't understand exactly what [Schumer] was thinking at that point. I want to give him the benefit of the doubt until I speak to him, but I think the Senate needs to act on this."
BALLISTIC MISSILES LAUNCHED BY HOUTHIS NARROWLY MISS U.S. NAVY WARSHIP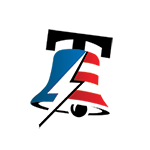 A potential resolution may be on the horizon. Moderate Senator Joe Manchin, D-W.Va., is reportedly circulating a proposal to reinstate the Senate's dress code amid bipartisan dissatisfaction with Schumer's decision to cease its enforcement. Manchin's office has stated that the senator will introduce the resolution next week "to ensure the Senate dress code remains consistent with previous expectations."
TOP PROSECUTOR DECLARES 2024 RUN FOR PENNSYLVANIA ATTORNEY GENERAL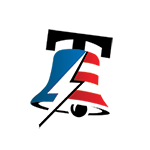 An anonymous senator who endorsed the proposal told The Hill that it would restore the Senate dress code to its previous state before Schumer's alteration. "I've signed it," the senator said, explaining it would "define what the dress code is."
Senator John Cornyn, R-Texas, referred to the bipartisan group of senators supporting the proposal as "the coalition of the rational."