"I was one of the first to sign up for Twitter, so I received a notification about the auction. I saw it on @xDaily's feed and decided to make a bid. I've already made the payment and I'm currently coordinating with shipping companies to have it delivered from San Francisco to Massachusetts. I expect to receive it in a few weeks," ALX shared with The Post Millennial.
ALX revealed that the company had put several logos up for auction, with the winning bidder being responsible for obtaining the necessary permits for removal. He also mentioned the incident when X faced backlash for removing the main sign, emphasizing the importance of following proper procedures.
WATCH: MORE VIOLENT PROTESTORS IN NYC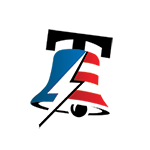 September 22, 2023
Furthermore, ALX expressed his surprise at winning the bird logo and "@" sign, considering the high price that a statue had fetched in the auction. "One of the statues sold for $100,000, so I anticipated a higher bidding competition for the bird and @ sign. It was a pleasant surprise to secure them so easily," he remarked.
COP28 NEWS: BIDEN AIMS TO SLASH 'SUPER POLLUTANT' EMISSIONS AND LEAD GLOBAL CLIMATE ACTION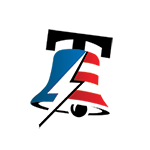 The online auction, titled "Twitter Rebranding: Online Auction Featuring Memorabilia, Art, Office Assets & More!" has been hosted on BidSpotter. Various items have already been sold, including neon Twitter-themed lights, furniture, technology items, artwork, and additional signage. The auction, announced in August, is believed to be a result of downsizing in San Francisco's office space, as reported by X News Daily.
September 22, 2023