However, his remarks were met with criticism and mockery on social media.
Some individuals questioned the Governor's own carbon footprint, with one person asking, "How did you get to New York?" Another sarcastically suggested, "Did he fly there on an electric plane?" and yet another person mocked, "Gavin rode a bicycle from California to New York."
September 22, 2023
Vivek Ramaswamy, an author and entrepreneur who is currently vying for the Republican presidential nomination, engaged in a heated exchange with Newsom on Twitter. Ramaswamy tweeted, "My message to @GavinNewsom: The climate change agenda has NOTHING to do with the climate & everything to do with letting China catch up to the U.S. It's not complicated. Drill. Frack. Use Coal. Embrace Nuclear."
WATCH: VIVEK ANSWERING "GLOBALIZATION DID NOT LIVE UP TO ITS PROMISE"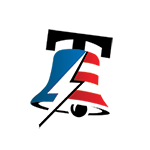 Newsom responded sharply, accusing Ramaswamy of ignorance, saying, "Keep auditioning for the hall of fame for the most ignorant analysis of science. Your coal agenda is up there with your 9/11 theories."
September 22, 2023
Ramaswamy fired back, highlighting what he believes are inconvenient truths about the climate crisis. He tweeted, "The climate disaster-related death rate is down by 98% over the last century, due to fossil fuels. 8x as many people die of cold temperatures as warm ones, and the best way to stop all temperature-related deaths right now is broader access to fossil fuels. China has 115 coal plants under construction now & another 250 planned while we're shutting down the few we have left in America. These are inconvenient truths for the likes of @GavinNewsom who wax eloquent about 'science' without having the first clue about it. Utterly shameful that this represents the state of political leadership in America today."
AMERICA LOVES TRUMP! WATCH HIM AT THE SOUTH CAROLINA V. CLEMSON GAME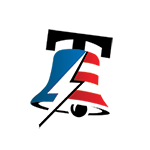 The exchange between Newsom and Ramaswamy highlights the ongoing debate surrounding the role of fossil fuels in addressing the climate crisis.
While Newsom emphasizes the need to transition away from fossil fuels, Ramaswamy argues for their continued use, citing statistics and criticizing the political leadership in America. As the conversation continues, it remains to be seen how these differing perspectives will shape the future of climate policy.