Sharing a photo of the food and drink, Brooks lamented, "This meal just cost me $78 at Newark Airport. This is why Americans think the economy is terrible."
While Brooks did not disclose the name of the restaurant from which he ordered the meal, his post quickly gained traction, amassing over 29 million views on X. However, some Twitter users were quick to challenge Brooks' assertion that airport dining prices were indicative of the overall state of the economy.
September 22, 2023
"No, Americans think (and know) the economy is terrible based on the price of regular groceries at their local supermarket. Not because of lunch at an airport with a glass of alcohol on the side," tweeted Kimberly Ross, highlighting the disparity between airport prices and everyday expenses.
WATCH: MORE VIOLENT PROTESTORS IN NYC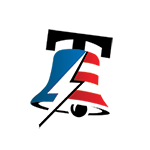 Others took a more lighthearted approach to Brooks' post. Ben Dreyfuss humorously quipped, "I'm going to need to know the brand of whiskey before I can judge the appropriateness of this bill," while George Takei playfully commented, "When you've had a few and blame the economy for your tab."
COP28 NEWS: BIDEN AIMS TO SLASH 'SUPER POLLUTANT' EMISSIONS AND LEAD GLOBAL CLIMATE ACTION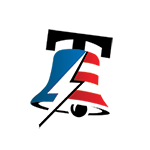 However, one Twitter user, Kurt Eichenwald, took a more critical stance, accusing Brooks of dishonesty. Eichenwald claimed that the same meal at Newark Airport cost him just over $17 at the Smokehouse Restaurant. He also questioned Brooks' alcohol consumption, suggesting that excessive drinking may have contributed to the inflated bill.
WATCH: SEN JOSH HAWLEY ADDRESSING BIDEN ADMIN CONSTANTLY VIOLATING FREEDOM OF SPEECH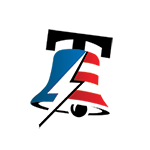 In response to the social media frenzy, 1911 Smoke House Barbeque, the presumed restaurant in question, shared a Facebook post insinuating that alcohol consumption was to blame for the high price of the meal. The post read, "Looks like someone was knocking back some serious drinks - Bar tab was almost 80% and he's complaining about the cost of his meal," adding, "keep drinking buddy - we get paid off everything."
GREG GUTFELD DEFENDS ELON MUSK AND UNLEASHES A BOLD MESSAGE ON FREE SPEECH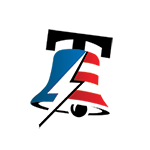 Maurice Hallett, owner of 1911 Smoke House Barbeque, revealed to the New York Post that the restaurant may capitalize on the publicity by offering a "D BROOKS SPECIAL" for $17.78, consisting of a cheeseburger and a double whiskey. Hallett speculated that for Brooks' bill to reach $78, he would have needed to order "two doubles," with each double whiskey priced between $28 and $29.
NORTH KOREA ISSUES WARNING: ANY INTERFERENCE WITH MILITARY SPY SATELLITE WILL BE AUTOMATIC DECLARATION OF WAR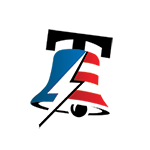 In light of the social media frenzy, it seems that Brooks' costly airport meal has inadvertently sparked a conversation about the economy, the pricing dynamics of airport dining, and the impact of alcohol consumption on the final bill.
As the restaurant cheekily advertises its "D BROOKS SPECIAL," it remains to be seen whether this incident will have any lasting effects on the perception of airport dining prices or the economy at large.