The confrontation was sparked by Doocy's query about the 10,000 illegal border crossings recorded in a single day this week at the U.S.-Mexico border.
"Do you have a term for it when 10,000 individuals unlawfully traverse the border in one day?" Doocy inquired. Jean-Pierre retorted, "What would you term it, Peter, when the GOP proposes a — wait, no, no, no, no, you can't," interrupting Doocy as he attempted to elaborate on his question.
"You're countering my question with another question," Doocy shot back. Jean-Pierre then decided to move on, stating, "OK, we're going to proceed," as the two began to talk over each other.
"Karine, please," Doocy pleaded. "No, no, no, we're proceeding," Jean-Pierre reiterated, before directing her attention to another journalist, "In the back."
WATCH: MORE VIOLENT PROTESTORS IN NYC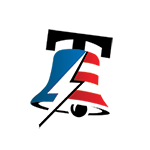 September 22, 2023
Doocy attempted to continue, "You claimed you were halting the influx at the border. Ten thousand migrants—" but was interrupted once more. "Peter, I attempted to respond to your question, and you halted me," Jean-Pierre retorted, before once again turning to the other reporter, "Let's proceed."
WATCH: SEN JOSH HAWLEY ADDRESSING BIDEN ADMIN CONSTANTLY VIOLATING FREEDOM OF SPEECH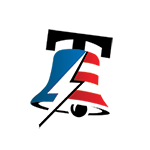 The briefing continued, with Doocy not being granted the opportunity to ask any more questions. The U.S.-Mexico border has seen a surge in illegal crossings throughout September. Fox News obtained drone footage showing a group of over 2,000 migrants crossing near Eagle Pass, Texas, marking one of the largest single groups ever documented.
GREG GUTFELD DEFENDS ELON MUSK AND UNLEASHES A BOLD MESSAGE ON FREE SPEECH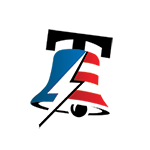 Data from U.S. Customs and Border Protection (CBP), as reported by NBC News, revealed that border officials encountered over 7,500 migrants on Sunday alone. This included 1,800 in Rio Grande Valley, Texas; 1,600 in Del Rio, Texas; 1,500 in Tucson, Arizona; and over 1,000 in El Paso, Texas. This figure later rose to over 10,000, according to CBP.
FORMER MEMPHIS POLICE OFFICER CHARGED IN TYRE NICHOLS' DEATH HAD TROUBLING PAST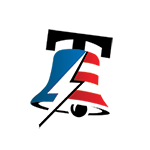 Sources informed Fox News that approximately 20,000 migrants were in federal custody as of last month. CBP has been releasing between 100 to 200 migrants per day onto U.S. streets shortly after they cross the border, as per NBC News. The report was contributed to by Fox News' Bill Melugin.