The incident sparked discussions about the President's age and mental state, a topic that has been raised by both Democrats and Republicans since he took office.
The pool report from Politico's Jonathan Lemire, who was traveling with the President, detailed the repetition of the story. After briefly discussing his economic record, President Biden reflected on his decision to run for the presidency, citing the events of Charlottesville in 2017 as his motivation. He then proceeded to tell the same story again, using almost identical words.
Social media users, particularly on X (formerly known as Twitter), seized on the pool report as evidence of the President's age becoming a factor. Critics, such as National Review contributor Pradheep Shanker, sarcastically pointed out that despite concerns about his age and mental state, people were expected not to care. RNC Rapid Response Director Jake Schneider also responded sarcastically, while Breitbart Senior Editor Joel Pollak claimed that the story was a lie that Biden had memorized and repeated since 2019.
WATCH: VIVEK ANSWERING "GLOBALIZATION DID NOT LIVE UP TO ITS PROMISE"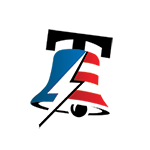 The issue of Biden's age has divided Democrats, with some like California Gov. Gavin Newsom dismissing it as irrelevant and emphasizing the importance of experience. However, many Democrats have expressed concerns about Biden's age, especially as his occasional senior moments continue to go viral on social media.
AMERICA LOVES TRUMP! WATCH HIM AT THE SOUTH CAROLINA V. CLEMSON GAME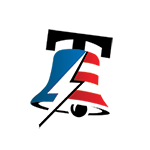 September 22, 2023
An Associated Press-NORC poll conducted last month found that 77% of Americans believe Biden is too old for a second term. Interestingly, 69% of Democrats also shared this sentiment, highlighting the internal divisions within the party.
SUSPECT IN SHOOTING OF THREE PALESTINIANS IN VERMONT ENTERS PLEA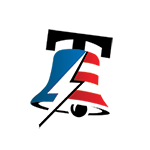 Even MSNBC's Joe Scarborough, a prominent Democrat, admitted that every discussion he had with Democrats and other politicos about Biden included anxiety about his age. Scarborough's co-host, Mika Brzezinski, went viral earlier in the summer when she criticized the Secret Service and Biden's aides for not being there to support him when he fell onstage or appeared lost after speaking at events. She emphasized the need for better management of the President's schedule and physical safety, acknowledging that his age would be a factor in his presidency.
When questioned about his age, Biden has repeatedly urged voters to "watch me" and assured them that he would be honest if there were any health problems that would hinder his ability to perform his duties.