The U.S. Senate confirmed this appointment on Wednesday with an 83-11 vote, marking Brown as the first African American to assume this role, as reported by Fox News.
General Brown, the current Chief of Staff for the U.S. Air Force, boasts an impressive military career with over 130 combat hours and nearly 3,000 flying hours. His journey began in 1984 when he was first commissioned after graduating from the ROTC program at Texas Tech University.
September 22, 2023
According to the U.S. Department of Defense, Brown's notable staff tours include serving as Aide-de-Camp to the Chief of Staff of the Air Force, Director of the Secretary of the Air Force and Chief of Staff Executive Action Group, and Deputy Commander of the U.S. Central Command. Before his tenure as the Air Force Chief of Staff, he commanded the Pacific Air Forces and served as the Air Component Commander for the U.S. Indo-Pacific Command.
WATCH: VIVEK ANSWERING "GLOBALIZATION DID NOT LIVE UP TO ITS PROMISE"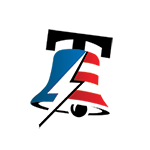 Brown's extensive experience also includes a fellowship at the Institute for Defense Analyses in Alexandria, Virginia. He has commanded a fighter squadron, the U.S. Air Force Weapons School, two fighter wings, and the U.S. Air Forces Central Command.
AMERICA LOVES TRUMP! WATCH HIM AT THE SOUTH CAROLINA V. CLEMSON GAME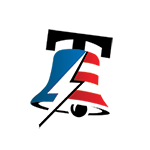 This appointment follows the retirement of the controversially 'woke' General Mark Milley earlier this year. Brown's colleagues describe him as firm, methodical, and experienced, particularly in the Pacific region where tensions are currently high.
SUSPECT IN SHOOTING OF THREE PALESTINIANS IN VERMONT ENTERS PLEA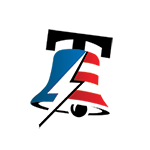 Before the confirmation, President Biden lauded Brown's expertise and experience, stating that Brown possesses "unmatched first-hand knowledge of our operational theaters and a strategic vision to understand how they all work together to ensure security for the American people," as reported by CNN.
BALLISTIC MISSILES LAUNCHED BY HOUTHIS NARROWLY MISS U.S. NAVY WARSHIP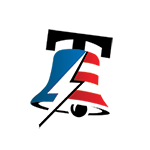 Addressing an audience of Airmen at the Air, Space, and Cyber Conference of the Air Force Association, Brown discussed the challenges facing the United States. He highlighted the importance of perseverance in bureaucratic processes, stating, "If there is something you believe in, then you need to get past what I call the five stages of no: hell no, no, we'll think about it, not a bad idea, we should be doing it already," according to the Daily Mail.
TOP PROSECUTOR DECLARES 2024 RUN FOR PENNSYLVANIA ATTORNEY GENERAL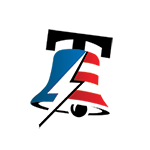 In the wake of the nationwide riots following George Floyd's death in 2020, Brown released a video expressing his emotions, saying, "I'm thinking about how full I am with emotion not just for George Floyd, but the many African Americans that have suffered the same fate as George Floyd."
TOP GOP DONOR GIVES HIS PLEDGE TO DONALD TRUMP IN 2024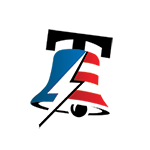 Reflecting on the nation's history of racial issues and his personal experiences, Brown stated, "I'm thinking about protests in 'my country 'tis of thee, sweet land of liberty,' the equality expressed in our Declaration of Independence and the Constitution that I have sworn my adult life to support and defend."
13 YEARS LATER: SENATOR ELIZABETH WARREN'S 'EPIPHANY' ABOUT OBAMACARE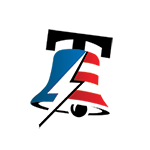 Brown was also featured in an Air Force recruiting ad during the 2021 NBA finals, where he said, "When I'm flying, I put my helmet on, my visor down, my mask up. You don't know who I am, whether I'm African American, Asian American, Hispanic, white, male or female. You just know I'm an American airman, kicking your butt. I'm General C.Q. Brown Jr. Come join us."