Paxton implicated the Biden administration in his impeachment proceedings, stating that two of the four lawyers involved in the investigation were from the Department of Justice in Washington.
"There were two of the four House investigating lawyers that worked at the Department of Justice in Washington. That's not random," Paxton stated. He further explained that the House investigating committee comprised five members, three Republicans and two Democrats. "And they hired, I think it was four lawyers. Two of them came from the Biden DOJ. That's not an accident. They were sent there."
September 21, 2023
Paxton, who has filed 48 lawsuits against the Biden administration, believes that his actions were the motivation behind the deployment of these lawyers. "We were causing a lot of trouble for the Biden administration. Even if we didn't, we slowed them down. We were winning. Like, I think our number is 77 percent of our cases," he said. Paxton asserted that his actions were a significant problem for the Biden administration and that his impeachment was a strategy to remove him from the equation.
WATCH: MORE VIOLENT PROTESTORS IN NYC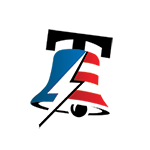 When asked by Carlson if he believed that the Biden administration was behind the efforts to remove him from office, Paxton responded, "I really do." He added, "I think that's where it was instigated. And then there were other groups in Texas."
COP28 NEWS: BIDEN AIMS TO SLASH 'SUPER POLLUTANT' EMISSIONS AND LEAD GLOBAL CLIMATE ACTION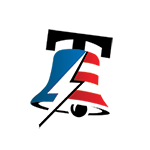 Paxton also pointed out the involvement of Texans for Lawsuit Reform, a group that had heavily funded Eva Guzman, Paxton's rival in the 2022 elections. "And they thought that if they got enough people running against me, they could take me out of a primary, run me out of money by putting me into a runoff. And this group has spent a lot of money and they were certainly not only part of trying to get me defeated, but they were also very much a part of this effort," Paxton said.
WATCH: SEN JOSH HAWLEY ADDRESSING BIDEN ADMIN CONSTANTLY VIOLATING FREEDOM OF SPEECH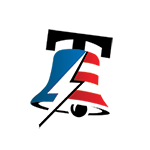 He further claimed that the group had published articles and sent them to Karl Rove at the Wall Street Journal, who subsequently published them. In contrast, Paxton's attempts to get his editorials published in the same outlet were unsuccessful.
GREG GUTFELD DEFENDS ELON MUSK AND UNLEASHES A BOLD MESSAGE ON FREE SPEECH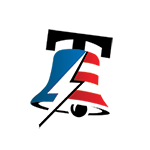 Despite the challenges, Paxton expressed his eagerness to return to his office and continue his work. "I've been thinking about what I want to do when I get back since the day I left and so I'm reenergized to do the things that I think the voters sent me to do," he said.
NORTH KOREA ISSUES WARNING: ANY INTERFERENCE WITH MILITARY SPY SATELLITE WILL BE AUTOMATIC DECLARATION OF WAR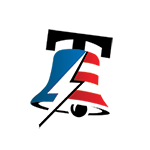 Paxton, who ran for Attorney General again, stated his commitment to stopping the Biden administration from "ignoring the Constitution and just ram-rodding things through outside of the legislative process." He warned, "If we don't fight now, we're gonna lose our freedom. We lose Texas, we lose everything."